Surveys


It is very beneficial for a company to evaluate or get feedback for their products and services from customers.


Odoo has an excellent way of managing polls to deal with them: polls, votes, feedback, the needs of a company or organization.


This feature allows us to get suggestions and feedback from customers and employees.

Easily create compelling online surveys


Design and test the survey. Create effortless and clear, easy-to-use survey forms thanks to Odoo's intuitive building blocks where you immediately see what they look like. Edit the content anytime.

Analyze the answers. It is not necessary to synchronize the results with the database. Odoo takes care of it automatically! Get results and view real-time result charts.

Share and collect data. Quickly share your polls with the Odoo integrated sharing system. Communicate about your polls in just a few clicks.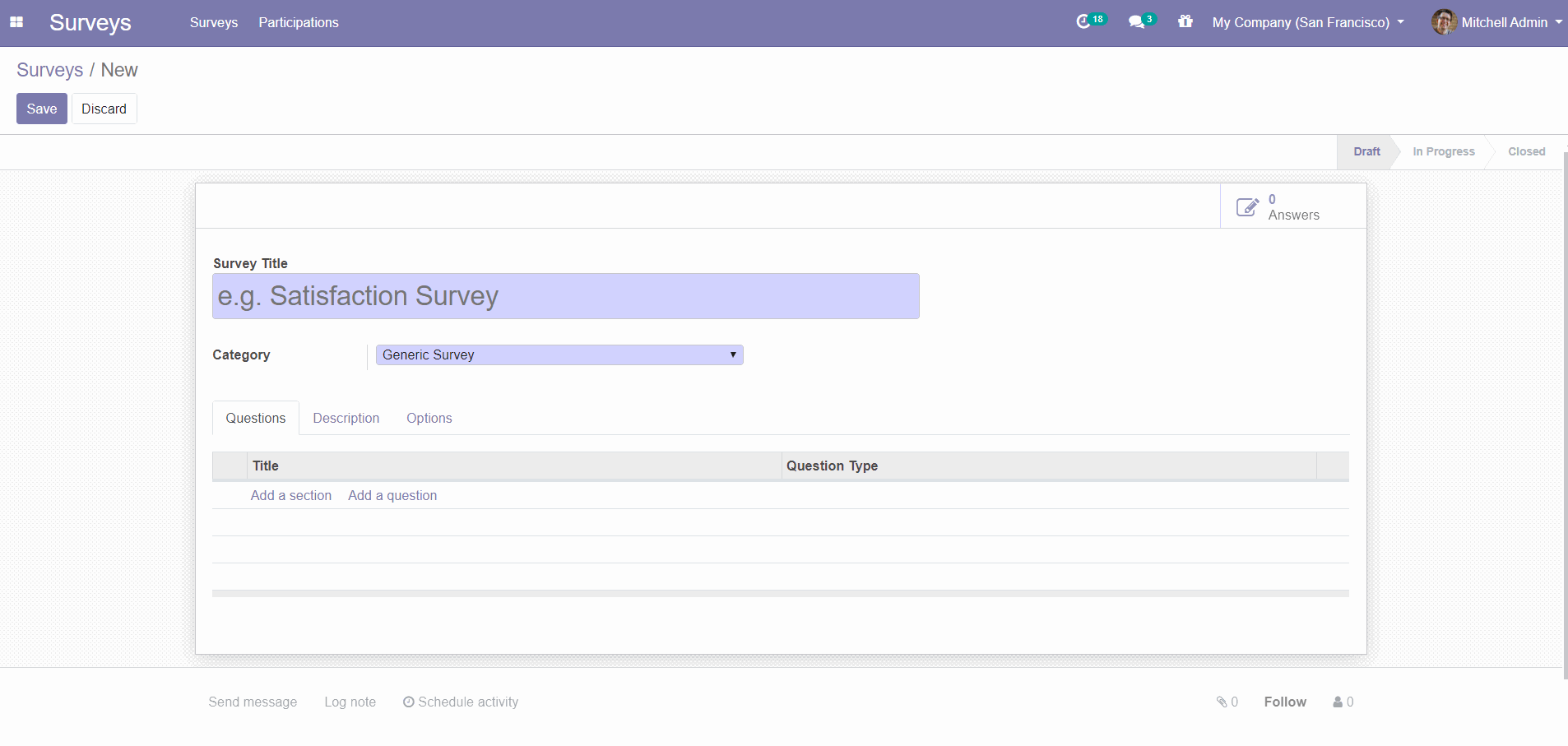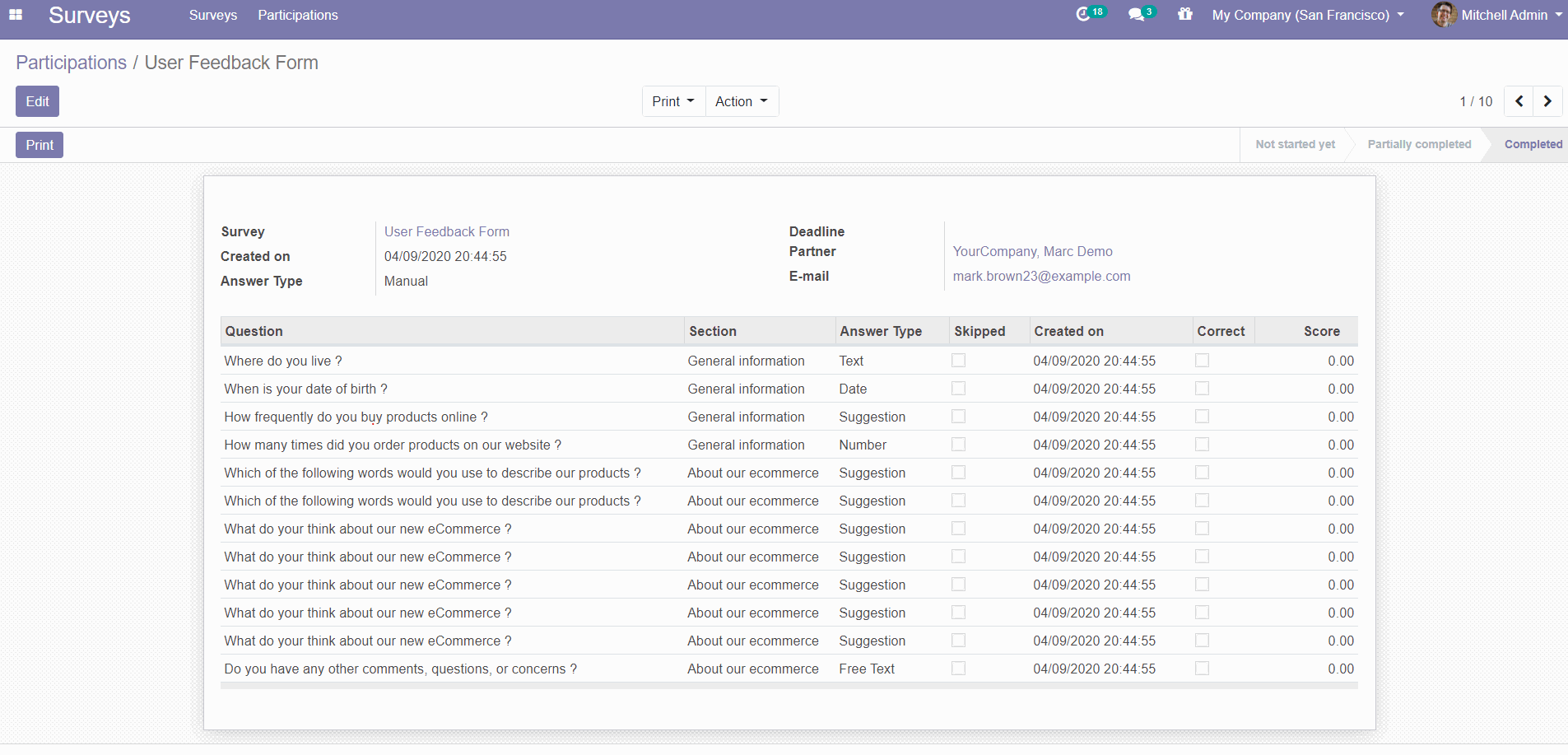 Simple and intuitive from design to analysis

Gathering information is no longer time consuming
Easy from the beginning thanks to an extremely easy-to-use interface, Odoo Surveys lets you create and edit polls effortlessly. Respond to your marketing needs and provide education at any time. Run the statistics, measure the response rates and extract the analysis in a few clicks. Do not waste time in the process and do not focus on qualitative and quantitative analysis.