Purchase
With Odoo Purchases mode you can send a request to your suppliers based on the stock level.


You can improve your purchasing and inventory performance, along with purchasing rules, depending on stock levels, logistics rules and sales orders, production order forecasts.


You can easily track product availability in your supplier's inventory, and you can also check the status of your order.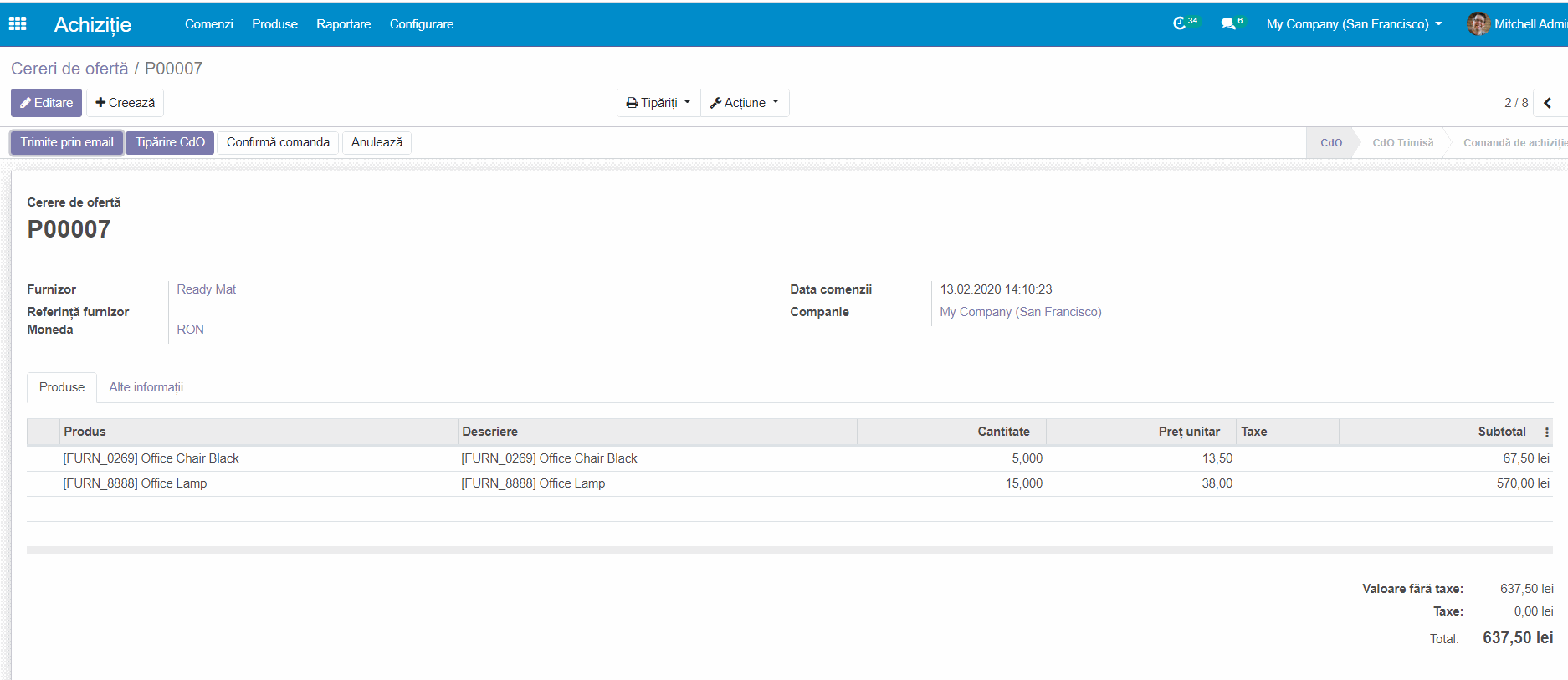 Request for quotation
Quotation order (purchase order) containing information about products, supplier, the date with the possibility of sending by email at the push of a button
Quotation order
Get the best quotation purchase: Get the best price with different suppliers. Choose the best offer and send purchase orders in seconds. Analyze, predict and plan your orders efficiently in simple steps. Get accurate statistics on the performance of your suppliers through flexible delivery delays, negotiated price reductions, purchased quantities.


Purchase order
The ease of purchase orders becomes perfect and you get maximum flexibility for creating and submitting purchase orders. You no longer have to worry about how you receive your purchase orders or what format your purchase orders are.
Products - purchase orders
Shopping order management modules are capable of managing everything and making it easy for your people to find what they need.
It also helps you keep track of all your purchase activities, with relevant details, such as order and supplier date, and click-to-order access to the purchase order and initial purchase requisition.