Point of Sale
The Odoo POS module is based on a smart interface.

Can be easily used by any retailer.

High flexibility ensures configuration at all times to meet specific needs.

The possibility to send emails automatically when the Email button is pressed will automatically send an email to client.

The invoice will be attached to the email attachments.

Reports on sales orders or details will be made from the backend interface.

The sales process has never been easier, just a click away.




PoS orders
View orders in tree mode with information about closed sessions, date, receipts, cashier, order references and totals.
Interface with orders and products
The friendly interface in which the orders taken, the products available, the products on the current order, the total and the keyboard with quantities, reduction, or the possibility to change the price are displayed.
If you click on a product, it will be added to the cart.
You can set the correct quantity / weight / reduction directly by typing them on the keyboard.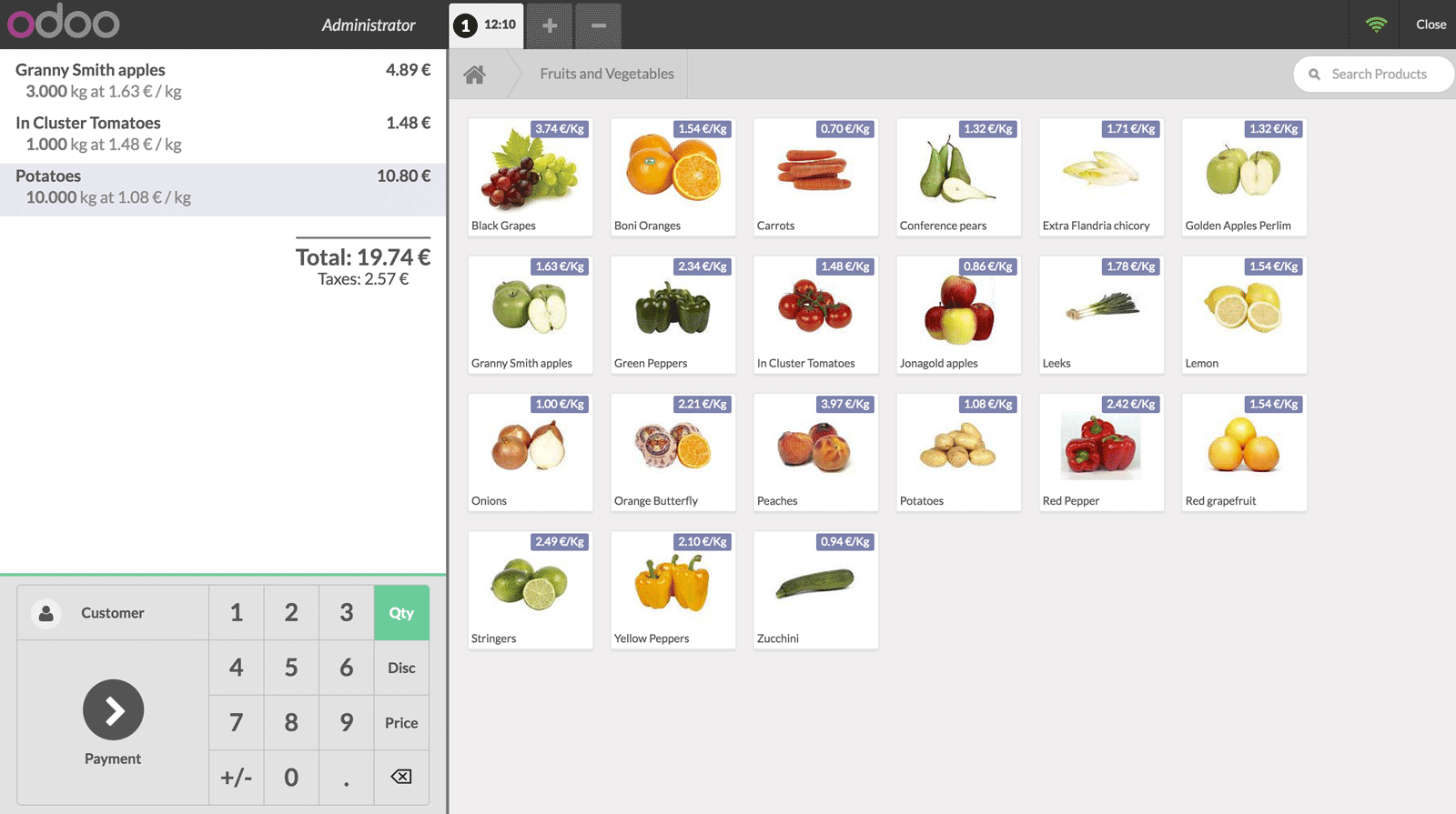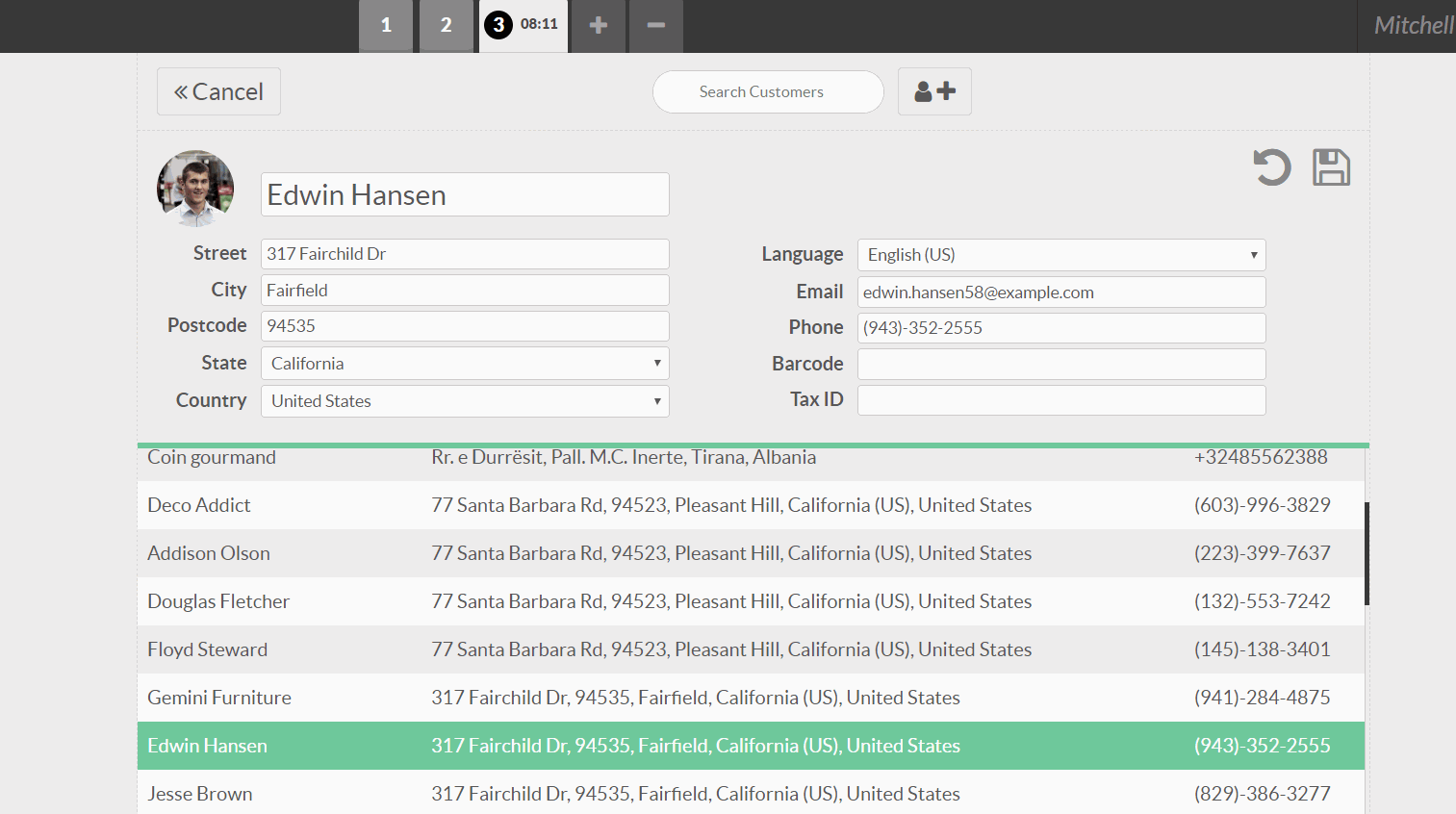 PoS customers
At the time of sale, customers can be selected and their information changed as well.The black bar above shows the numbers of the open orders at the moment
You can easily switch from one order to another by clicking on the appropriate number.
Sales details
Sales details can be printed at any time by selecting a start date and an end date.
Odoo POS has several features, and a seller has the option to set the price change option in the backend.
In Odoo, the order can be changed at any time after adding the product.
Once the change is made, the price will be updated automatically and the change will be displayed on the receipt.