Events


Event management Odoo contains the creation and development of large-scale events, which could consist of conferences, conventions, concerts, seminars, festivals and ceremonies.


The process of managing the events as a whole is quite tiring, as it revolves around several segments, such as scheduling data, setting events, issuing tickets / passes, etc.


As ERP software, Odoo Events comes with a simple event management system that helps you plan, manage and execute events properly and efficiently.






Host events that resonate with your audience.
An all-in-one event management platform, capable of managing events of any type or scale.
Odoo Events covers all aspects of an event planner's activity, from organizing events and ticket sales to visibility and promotion.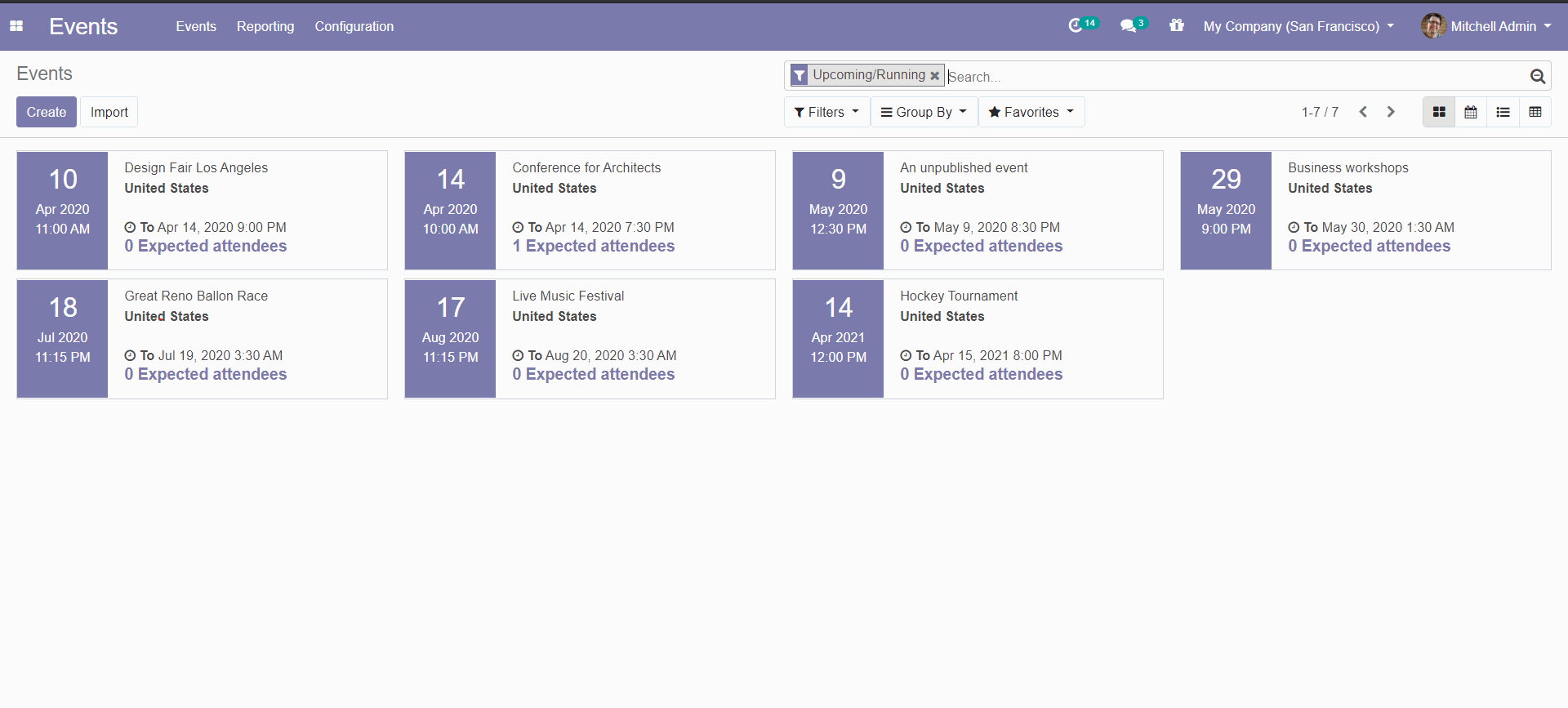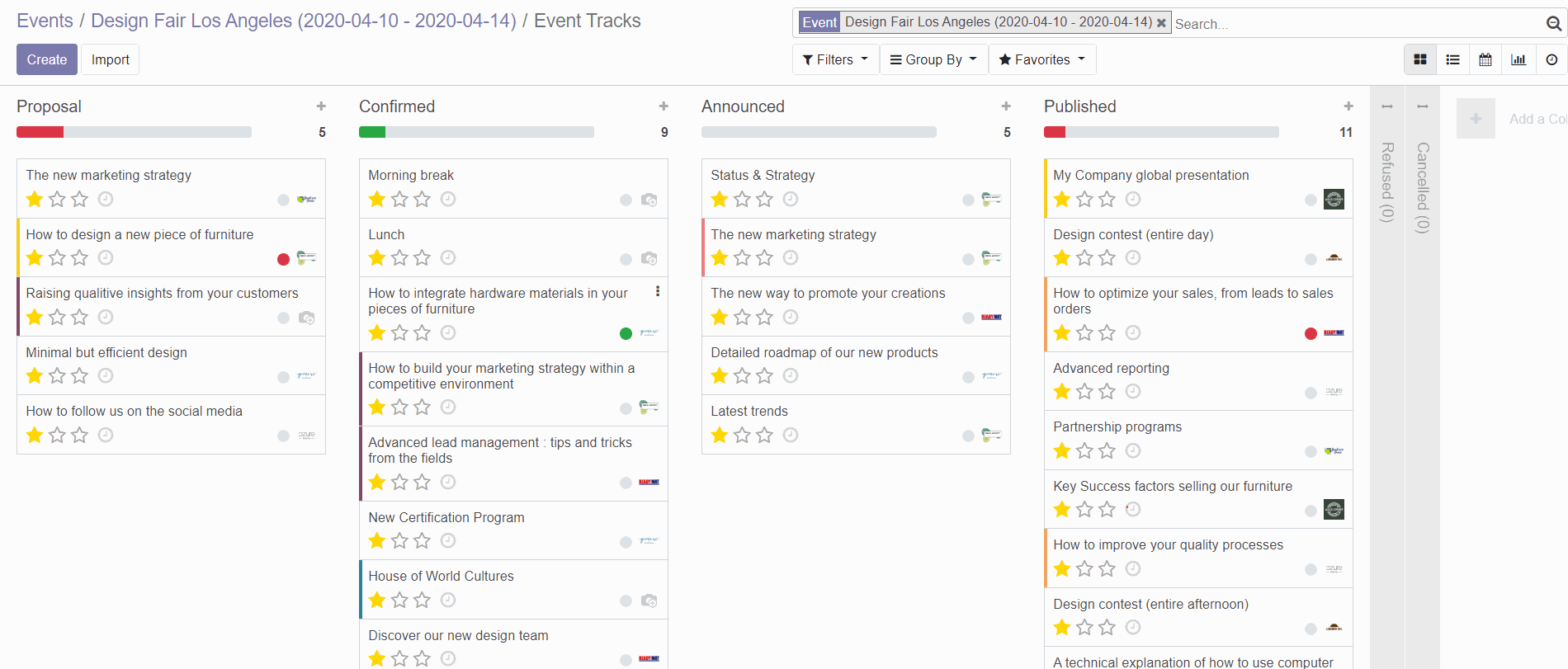 Easily coordinate the content of your event

Add a presenter proposal form to your event page to allow visitors to submit speaker discussions and nominations. Organize the process of validating each event or presentation and schedule them in minutes, at the same time having a gantt view option.
Automatically display the calendar for your event with a clean and polished design directly on your website. Allow your visitors to easily search and browse the published events schedule and quickly filter by date, location, tags and speakers.




Sell tickets online


Automation of the registration and payment process.
Manage event registration and ticket sales online. Choose whether you want to publish a free event or if your participants purchase tickets through the event page. Choose the payment method with online credit card processing or customer billing. Define special conditions, such as early ticket prices, member benefits and benefits, or multiple ticket levels. Everything you need to increase your participation in the event and to manage your guest lists, from one place.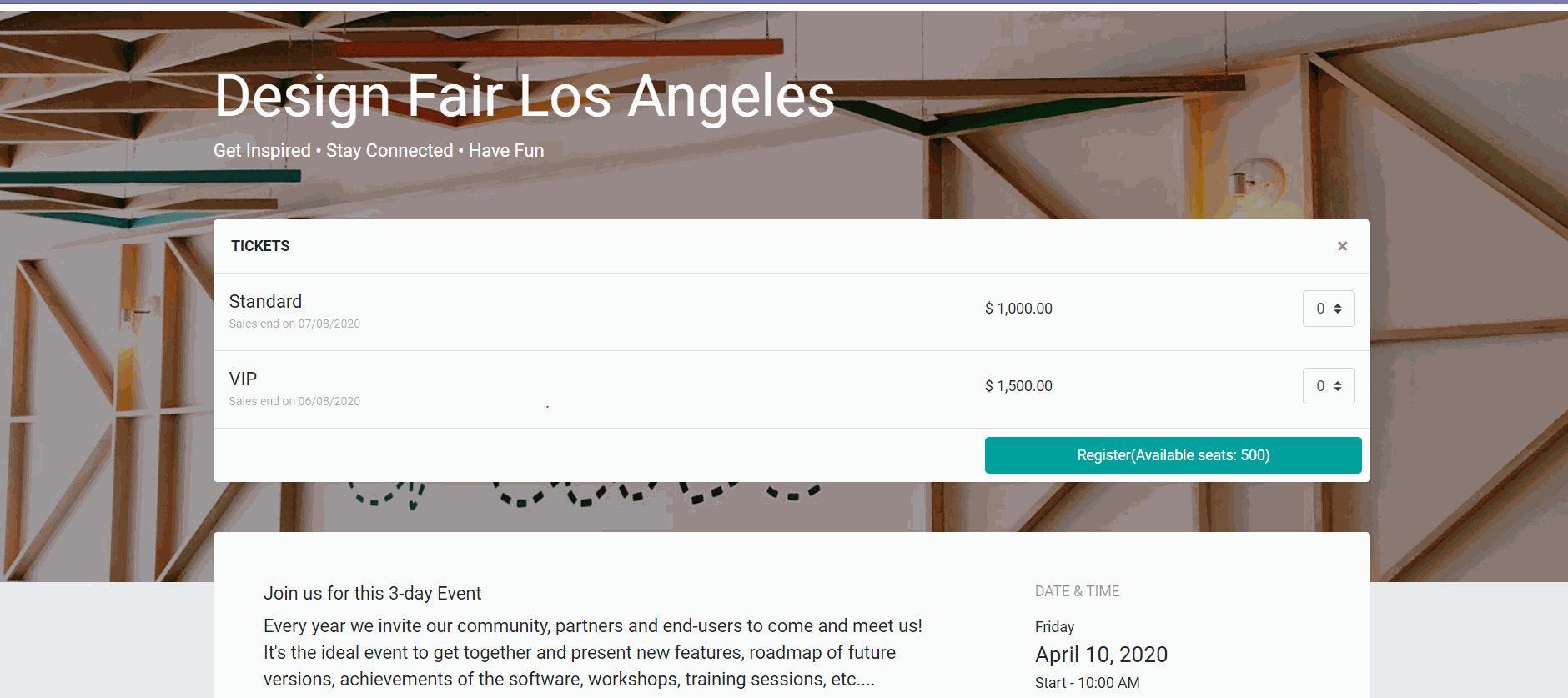 Get event sponsors


Sell event sponsorship and promote your partners.
Easily manage existing and new sponsors with Odoo Events. Add sponsors to your events and publish sponsors based on the level of sponsorship they purchase at the bottom of each event page.