Live Chat


The Odoo site allows live chat that will interact with customers on the website to provide assistance.


An on-screen dialog box allows them to keep in touch with the sales team very quickly, transforming future business opportunities in the shortest time.


Using different channels Odoo can manage the live chat service.


We can set different messages to deal with the welcome message, goodbye and get feedback. Customers can send feedback, and their responses and ratings will be recorded on the back.

Convert more visitors to customers


Discuss online with real-time customers and site visitors.
There is no need for a special chat server, everything is done through your web site. Provide visitors with information quickly and easily - chatting directly with customers on your website has never been easier!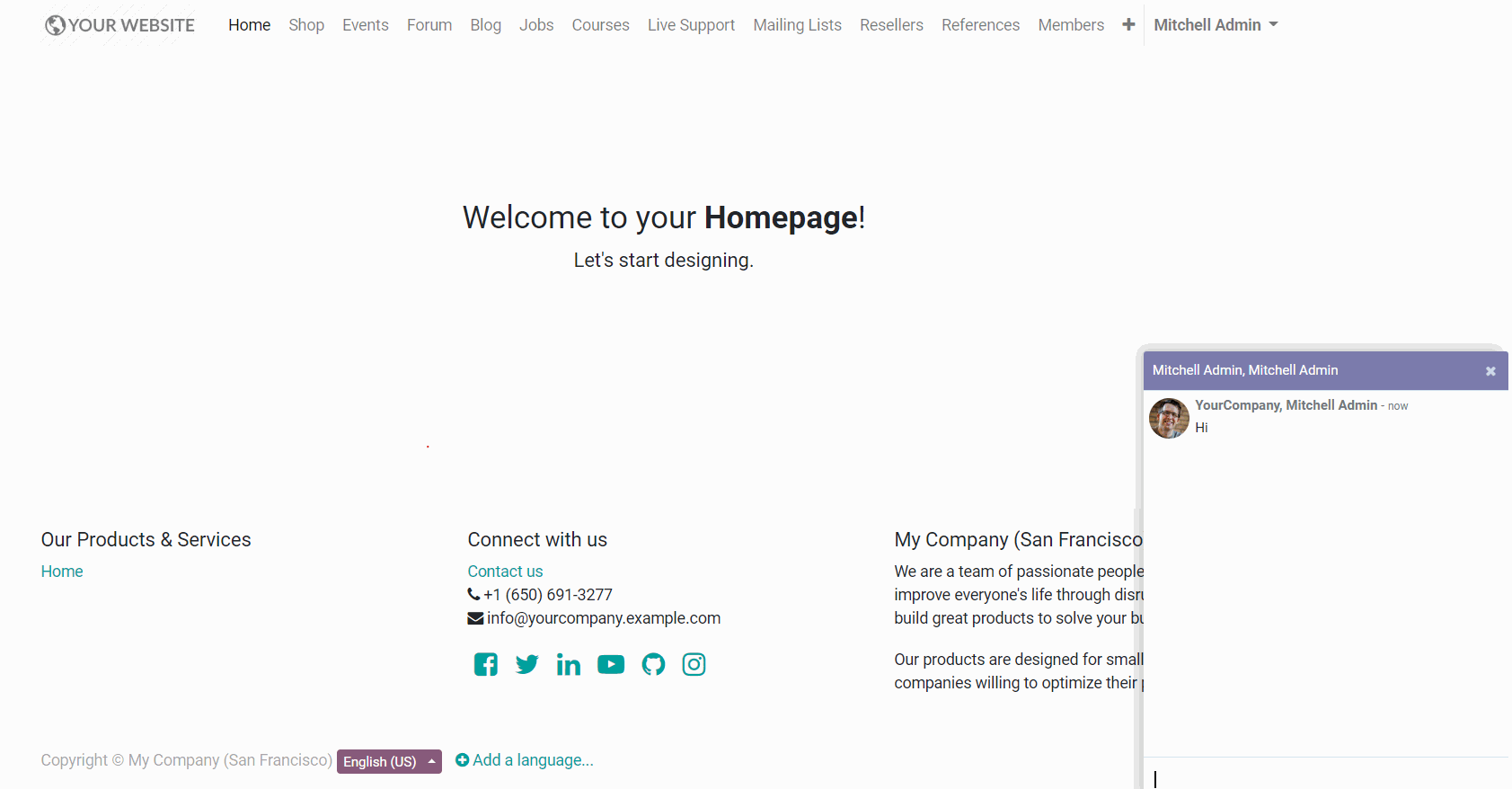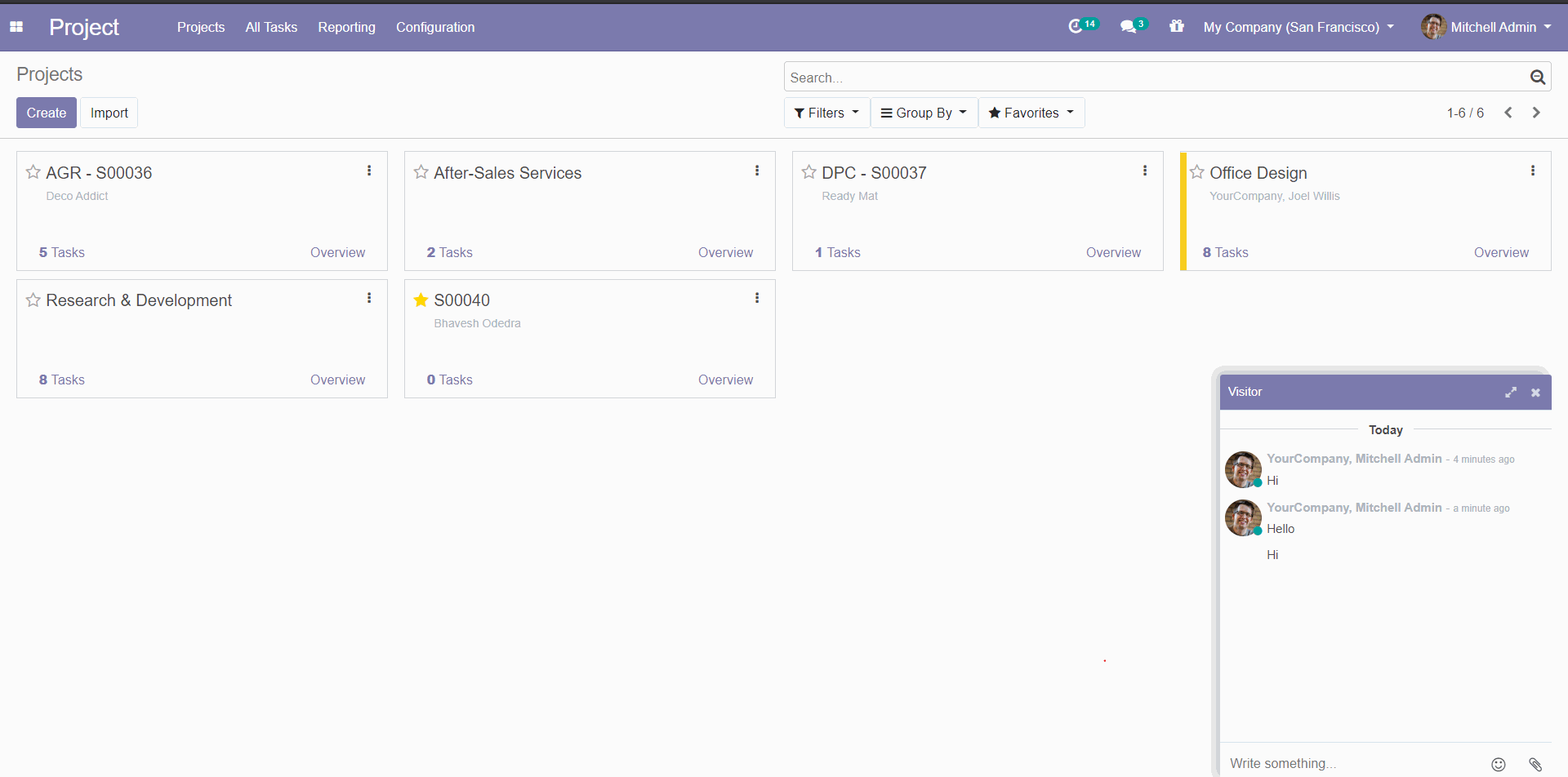 Accessible from anywhere


Keep the conversation with your customers in Odoo to allow multitasking when looking for important information in the backend.
Access all the information at the same time that the conversation window is open so you can give accurate answers.




Make sure you keep your customers happy

Gather customer feedback to improve the quality of your service with a simple live chat evaluation tool. Customers only have to evaluate the conversation after they have answered their questions.