Notes
This module allows you to create personal notes, to help organize the tasks and meetings of employees, as well as to share ideas between them.


It facilitates productivity and increases performance through good organization.


It allows the organization of work sessions online, together with other employees, for a good collaboration in order to solve the tasks.

Overview of notes

You can view all notes (work or personal), as well as their current status, which can be customized.
An overview is available on all the notes in your company.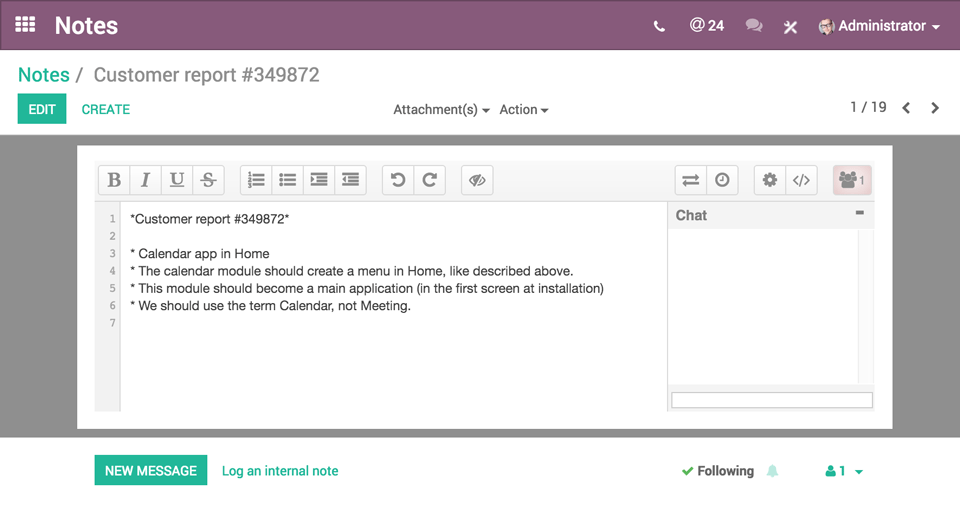 Collaborate in real time

You can gather in-flight ideas and share them with other colleagues, even attaching different documents and setting clear goals for employees or personal goals to help you meet your goals.
You can also see here the contribution of each individual employee to the achievement of the objective.
You can also plan the tasks you have to do.