Attendances
The attendance module, part of a general module of employees, was created to keep track of employee presence.


Records can be created with the date and time an employee performs check-in and check-out.

The recordings can be viewed in both list and kanban form.


The module can count even the time spent by employees on the lunch break.

It also has a kiosk, where the employee can perform check-in and check-out by scanning the badge.

Allows visualization and management of employees by connecting with the Employees module.

It allows analyzing the presence of employees in the form of indicators, both in a tabular and graphical way.
Check-in and Check-out

Each time the employees arrive / leave at / from the workplace, they will be greeted by a graphical interface with the time at which the check-in or check-out operations were performed.
Also, employees can count the time spent on the lunch break.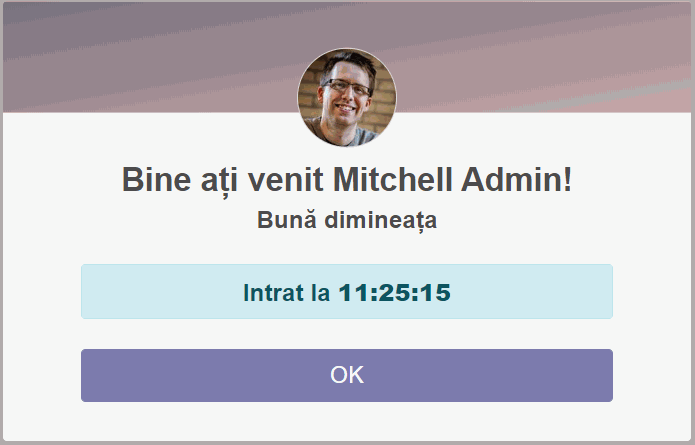 The attendance record
Information about the actual situation from the attendance database can be displayed for days, months or years.
Filtering can be done easily and quickly depending on the wishes of each one.
Custom filters can be created based on employee, employee group, date or time interval.
The kiosk mode
The attendance module allows employees to check in when they arrive or leave the workplace with the help of a badge and a scanner.
Thus, check-in and check-out can be made much easier and faster depending on your choice.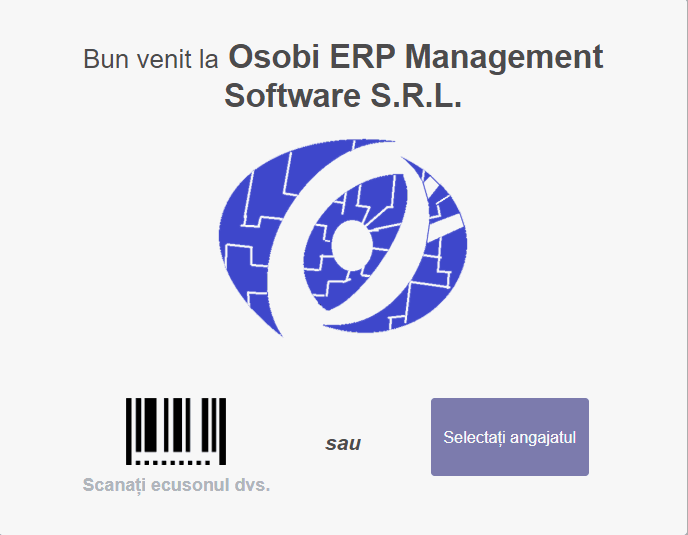 Graphic view
Allow employees to have a different view on the number of hours worked.
For a better monitoring of the number of hours worked, the graphical mode allows them to be colored differently depending on the employees, months, years, etc.