TimeOff
This module is a subdivision of the HR module and was created to manage your employees' leave.


It allows the acceptance, rejection, creation and validation of the leave requests of the employees.


Allows attachment of explanations in case of refusal of leave request.


Allows sending the response to the leave request made by the employee to his email address.

You can connect with the Calendar module to get a broad perspective on the number of days off.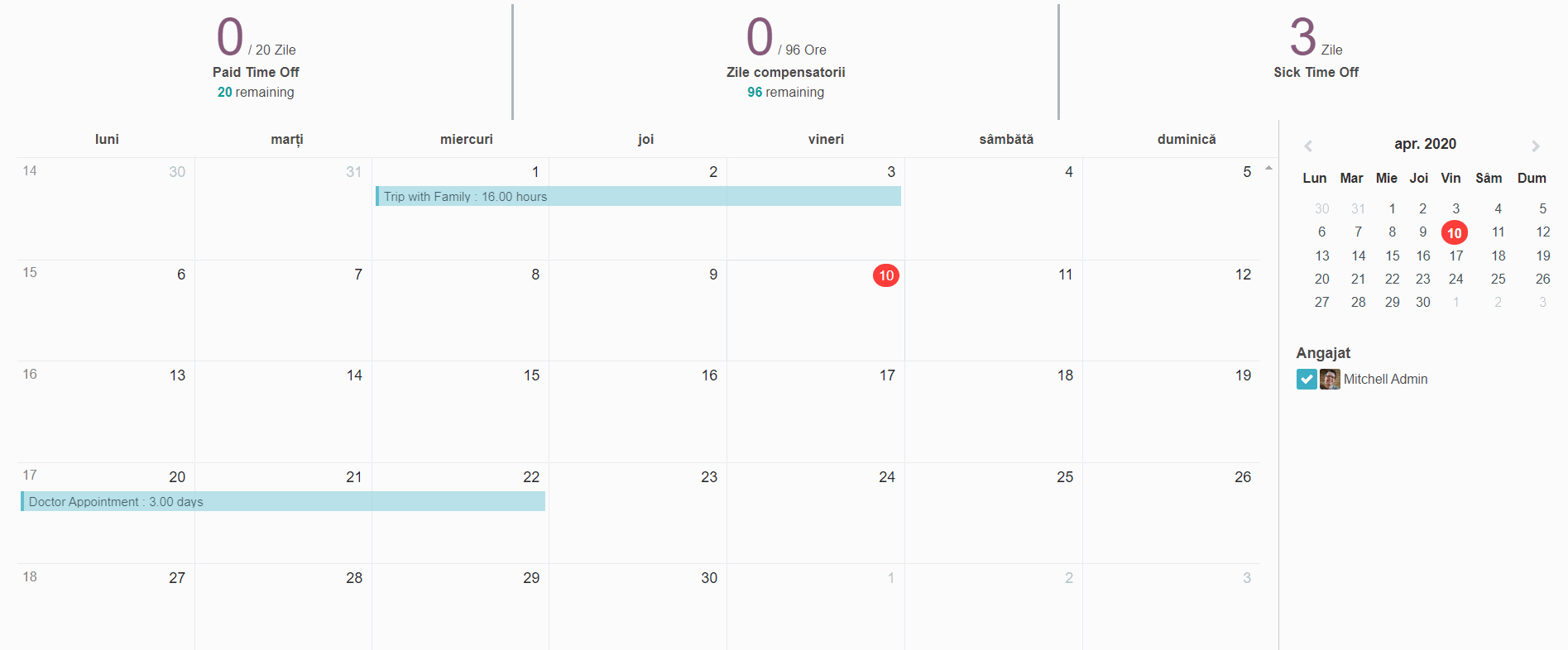 Overview

You can view all applications and leave of employment, as well as the status of the application: approved, rejected, etc.
An overview of your employees' leave period is available.
Managing applications

You can manage your employees' vacation requests. You can accept or reject their request, giving them additional explanations.
The module also allows sending these answers to the employee's email address.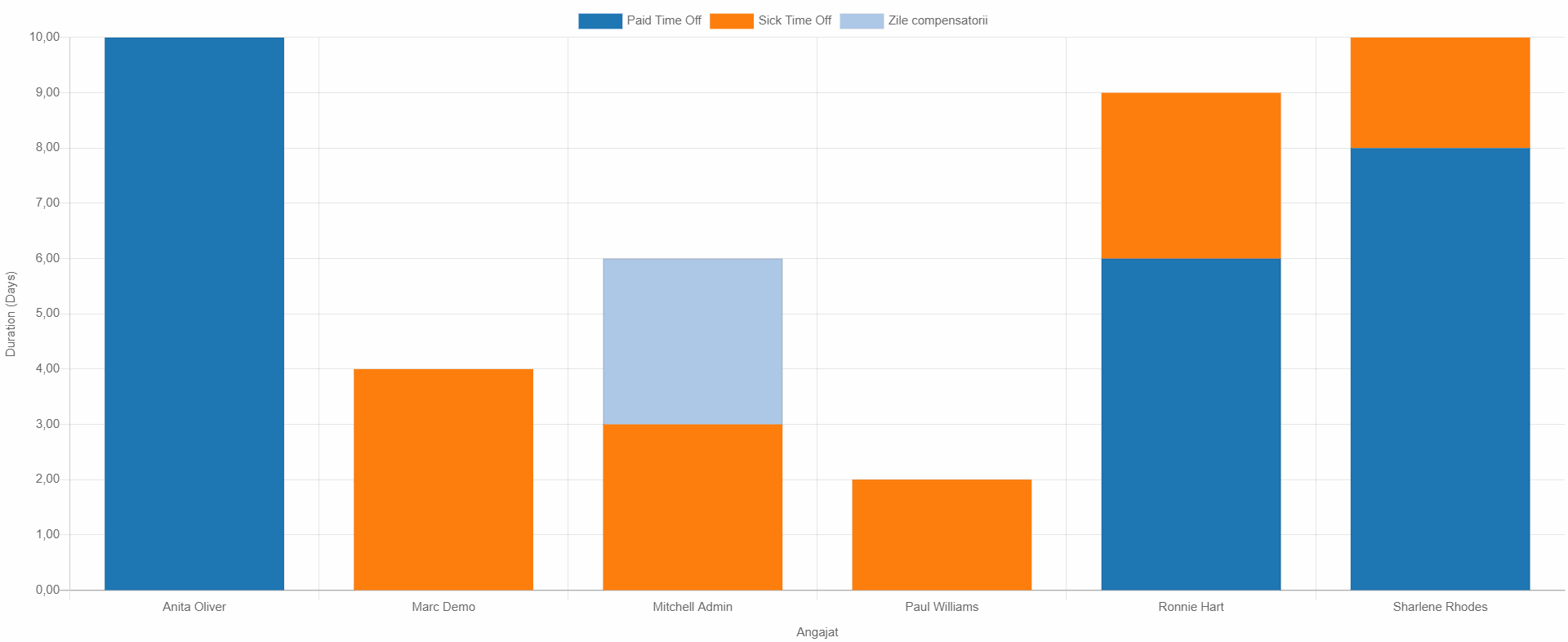 Analysis of leave applications

This module allows you to analyze the leave requests of employees within your company, according to different criteria such as the total days of leave in a year, a month, a department, etc.
The analysis is available in graphical or tabular form and is carried out using custom indicators.
Also, a statistic can be made regarding the number of applications for leave allowed or rejected.