Online Jobs
This module is a subdivision of the Website module and allows you to expose the free positions (jobs) of your company.


You can place a job ad directly on your site.


Candidates can apply for the job directly from the site by filling in a form and attaching a CV.

It allows you to save time and increase efficiency, keeping a clean and complete record of the open jobs and candidates.

Can connect with CRM and HR module to keep track of job applications.
Overview of open jobs

You can view the jobs by departments and the number of positions opened for the respective position.
An overview of job ads within your company is available.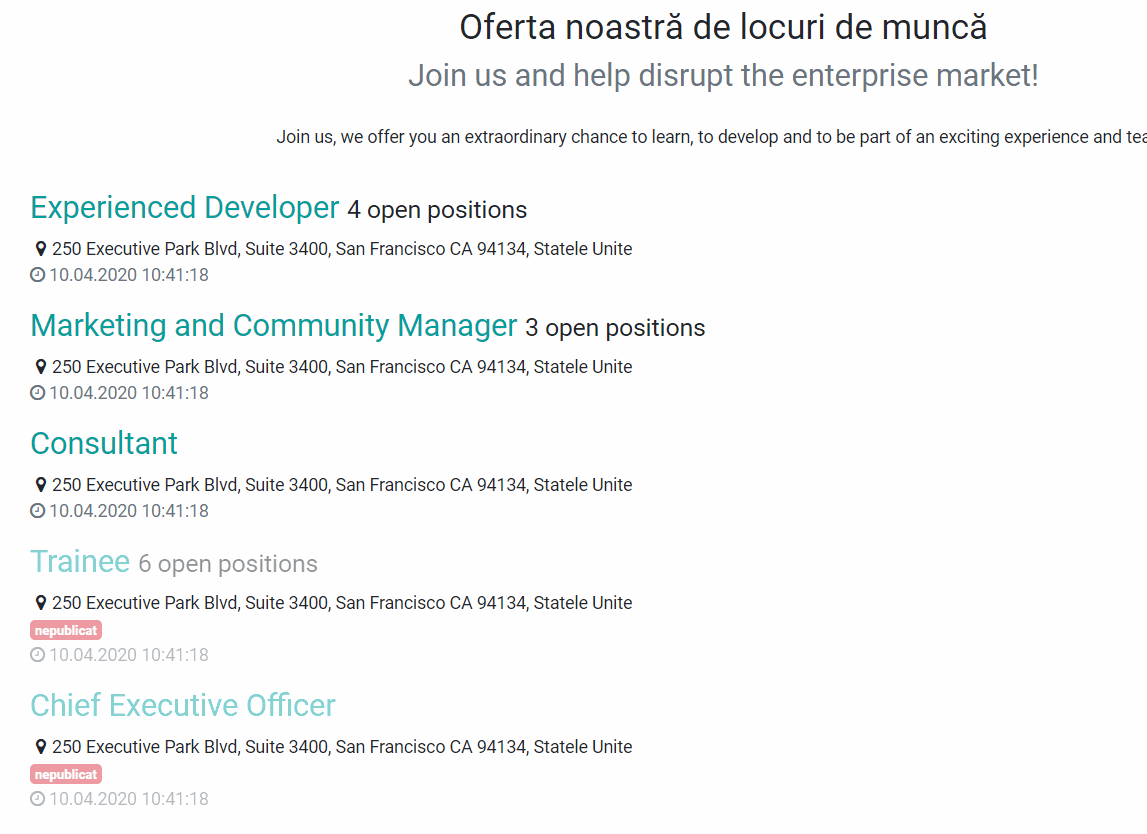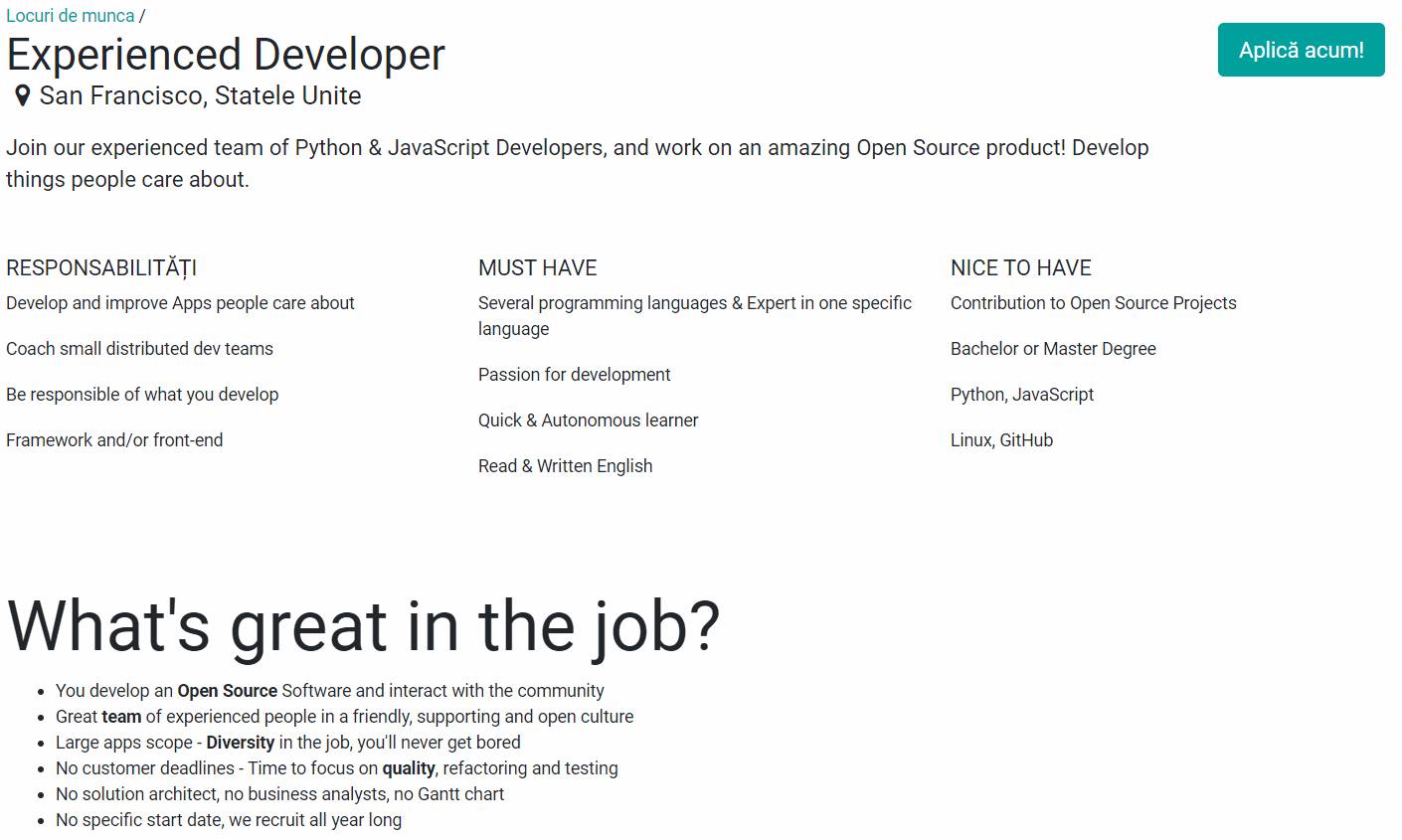 Job description

The information about the open job is rendered in a more concise form. Here I also find technical information, what your company offers, what the job entails, the employment criteria, etc.
Custom design

Designing job announcements is up to you. You are free to design your ad the way you want, with photos, videos, etc.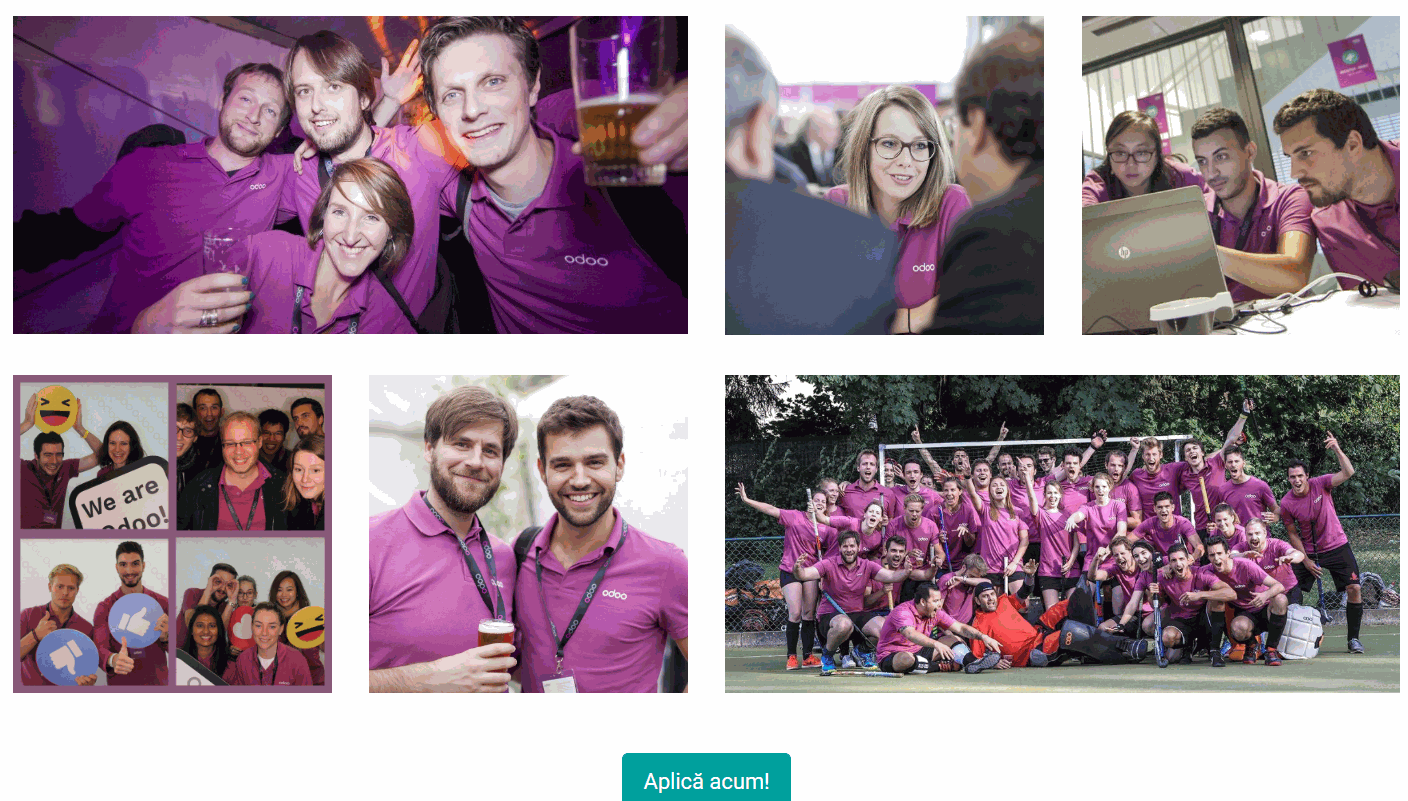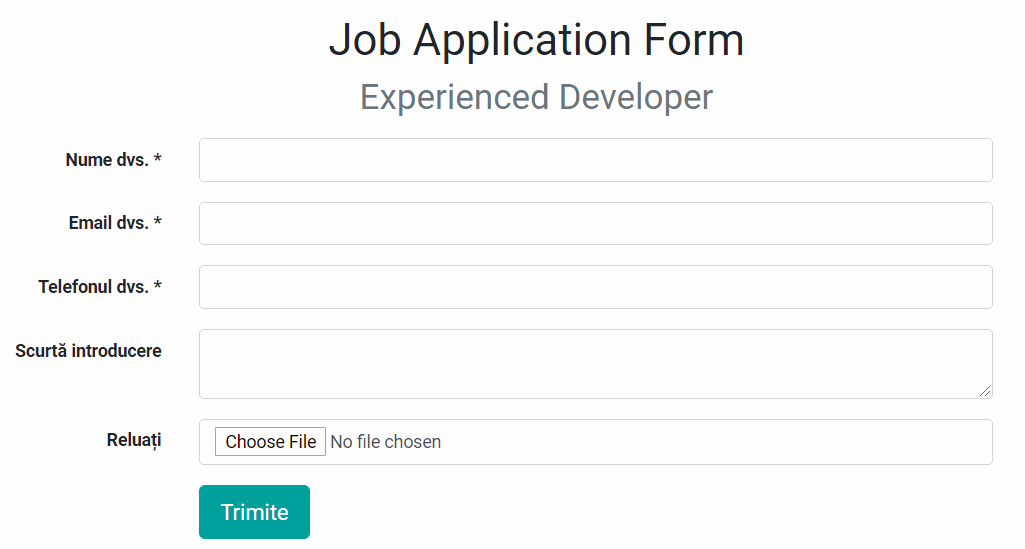 Application form

For increased application efficiency, the module provides you with an application form specially designed for the candidate, in which he can provide personal information and can attach a CV.