Email Marketing


Email marketing in Odoo is used to convey to a group of people who may be existing or future clients that something unique or a standard business statement.


The Odoo function fulfills the market preconditions in an accelerated style and at the same time helps the existing customers and acquiring new customers.


Through Odoo email marketing, mailings can be rendered with different templates/layouts present in the program.


It is necessary to collect the references, clients and different meetings from the members of the organization and to send them the individual pamphlets using the mailing lists.

Build awesome campaigns
Start from scratch or pick one of our themes. Craft successful email campaigns that resonate with your prospects without any IT knowledge. Get total control over your email content and layout thanks to an intuitive and easy-to-use software.
You don't feel like designing newsletters on your own? No problem! Just select one of our many templates, readjust the layout, add your message and images, and you're ready to send your new campaign!
Or, just choose your building blocks and drop them exactly where you want them to appear on your email. Enrich your content with titles, calls-to-action, social media buttons, or footers in just one click.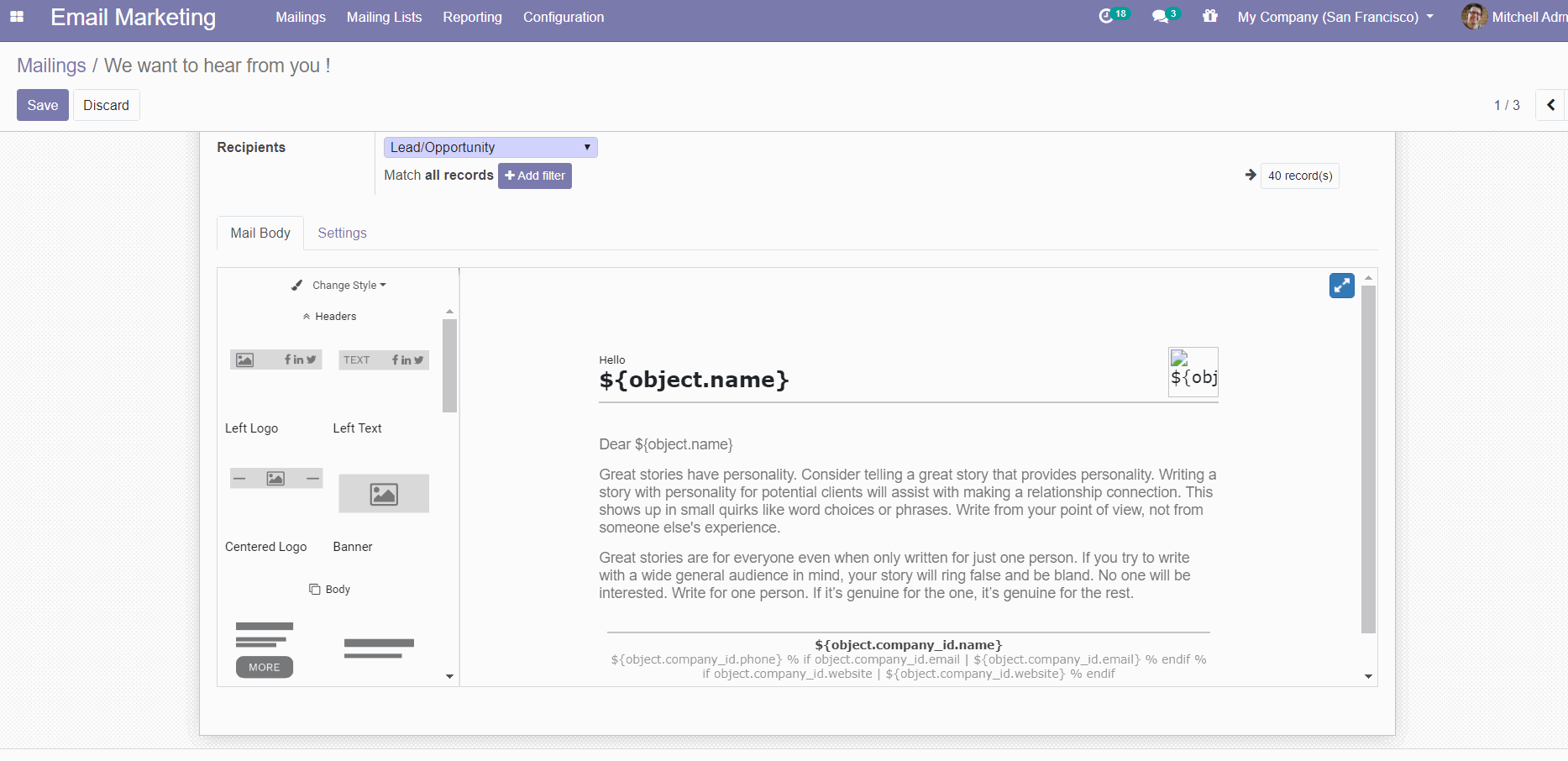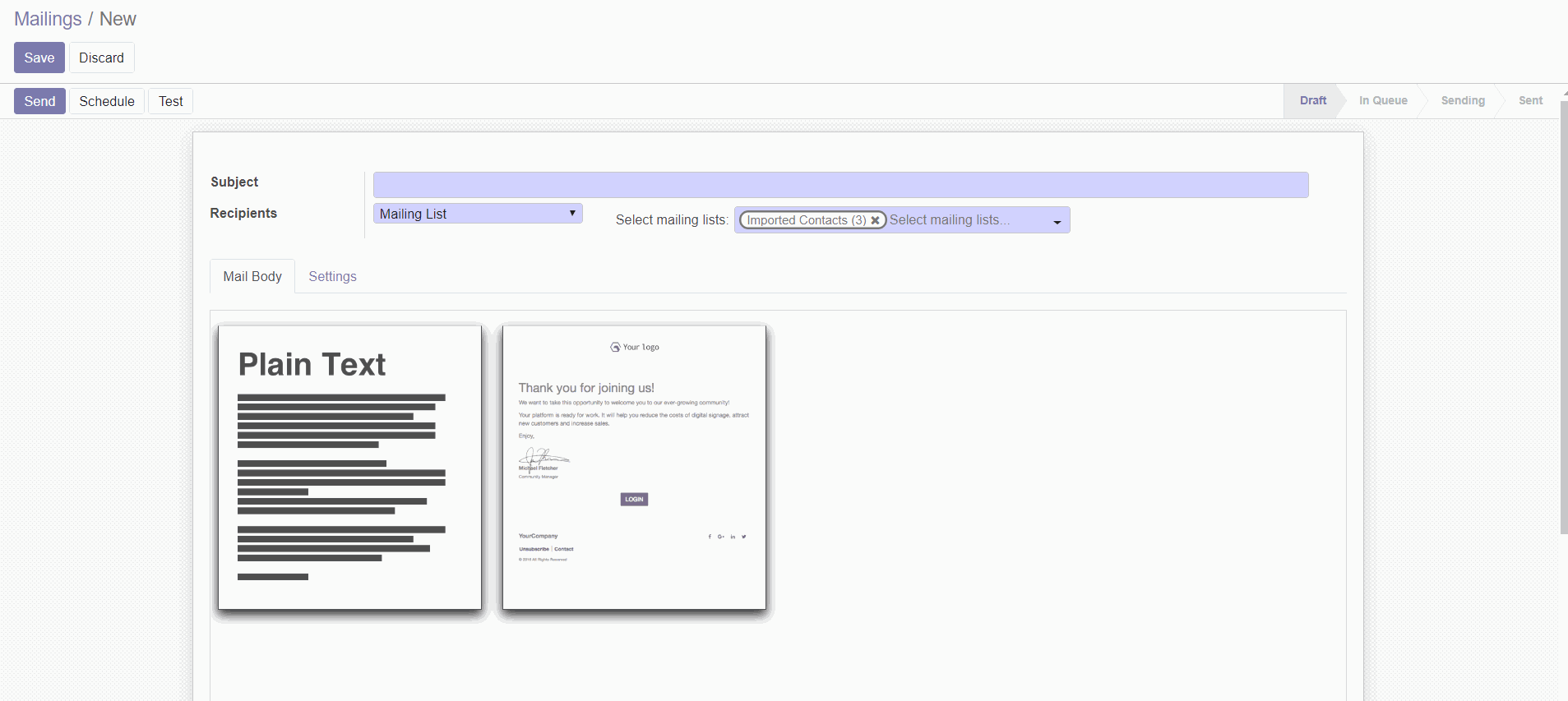 Segment your database
For better open and click rates.
Optimize your results by sending your campaigns to targeted groups within your database. Select leads, customers, or any other group from your contacts list by country, by date, by function and more, all designed to make sure you send your content only to the people you want to share your campaign with.
Improve your campaigns

It relies on statistics and data to send better emails. Get accurate, real-time statistics on every email you send. Easily track the number of opportunities created, the orders, the amount of revenue generated, the opening rate, the bounce rate, the click-through rate, and improve your overall marketing strategy. Follow the opportunities generated and track the expected revenue.