Fleet


Odoo's fleet management solution helps you have basic, fast leadership in terms of workforce, fleet or management tasks.


With Odoo Fleet, you can see the smooth operation of the fleet or activities that both customers and staff inside enjoy.


The Odoo fleet management system offers the following business benefits:



* Effective maintenance of fleet history (fleet model, engine volume, seats, license plate, fuel type, registration)

* Records driver details

* Maintenance of insurance details


* Recording and analyzing vehicle maintenance activities.

* Management of fleet maintenance contracts.


* Fuel tracking.


* Odometer statements.
Manage leasing and all other contracts



Monitor all contracts for your vehicles and receive a warning email when the contracts reach their expiration date.
Several visual tools are put in place to ensure that you'll remember to renew (or end) your contract.
Organizing services around vehicles and communicating with qualified service providers; Manage invoices and notes. Set up a vehicle policy within your company, as well as an insurance policy to manage your fleet in the most efficient way.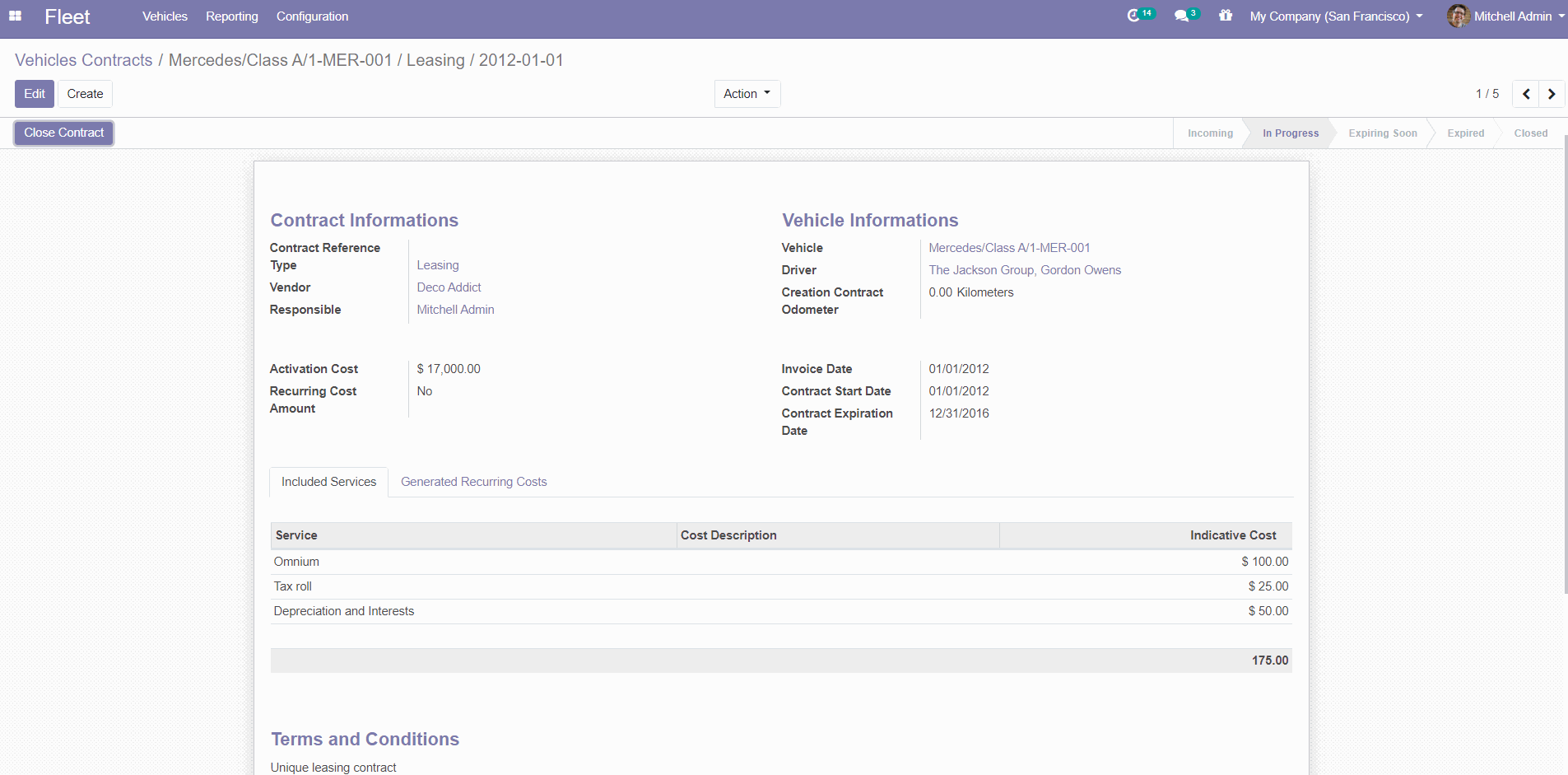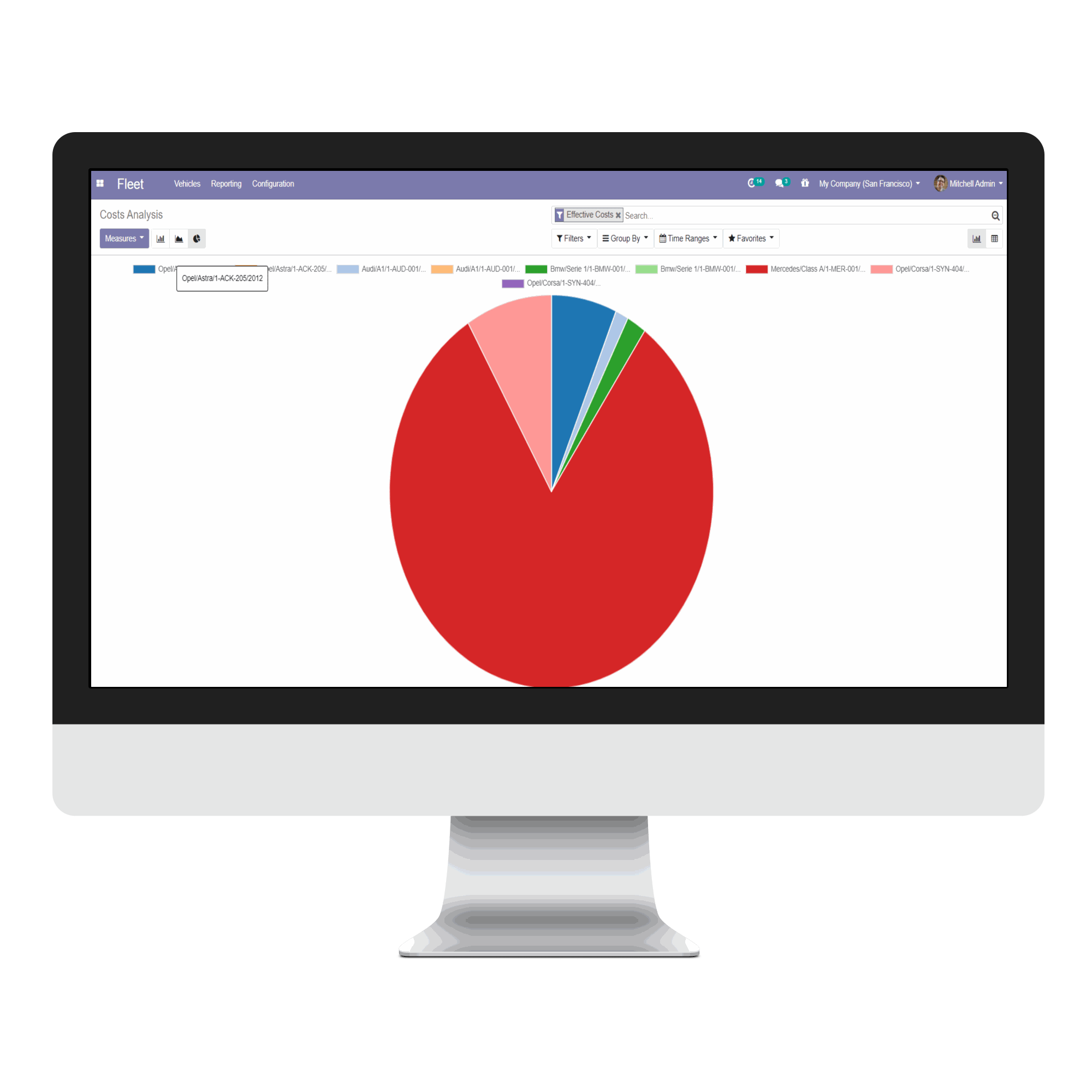 Monitor all costs at once



Identify and track the money spent by your company on each of the fleet vehicles.
The recurring costs of your contracts, such as leasing and service contracts, are automatically added to your accounting at the beginning of each period of the frequency specified in the contracts, while all other costs, such as fuel and repairs, are automatically added to the report.




Analysis and reporting


Show all costs associated with a particular vehicle or type of service. Compare different types of costs (which are the most costs of vehicles; what services were performed on which vehicles, etc.) using the reporting tool.
Get really useful information on the actual return of each vehicle to improve your investment in parks.