Discuss


Odoo Discuss is an easy-to-use messaging application for teams, which brings all your organization's communication in one place and seamlessly integrates with the Odoo platform.


Discuss allows you to send and receive messages wherever you are in Odoo, as well as easily manage your messages and notifications within the app.


This module allows you to create channels for team chats, project conversations, meeting coordination, and more in a simple interface.




Start your conversation with colleagues


A powerful communication tool.
Conduct discussions between employees, managers and all levels of your company. Get an overview of the topics discussed and all new messages in the module news flow.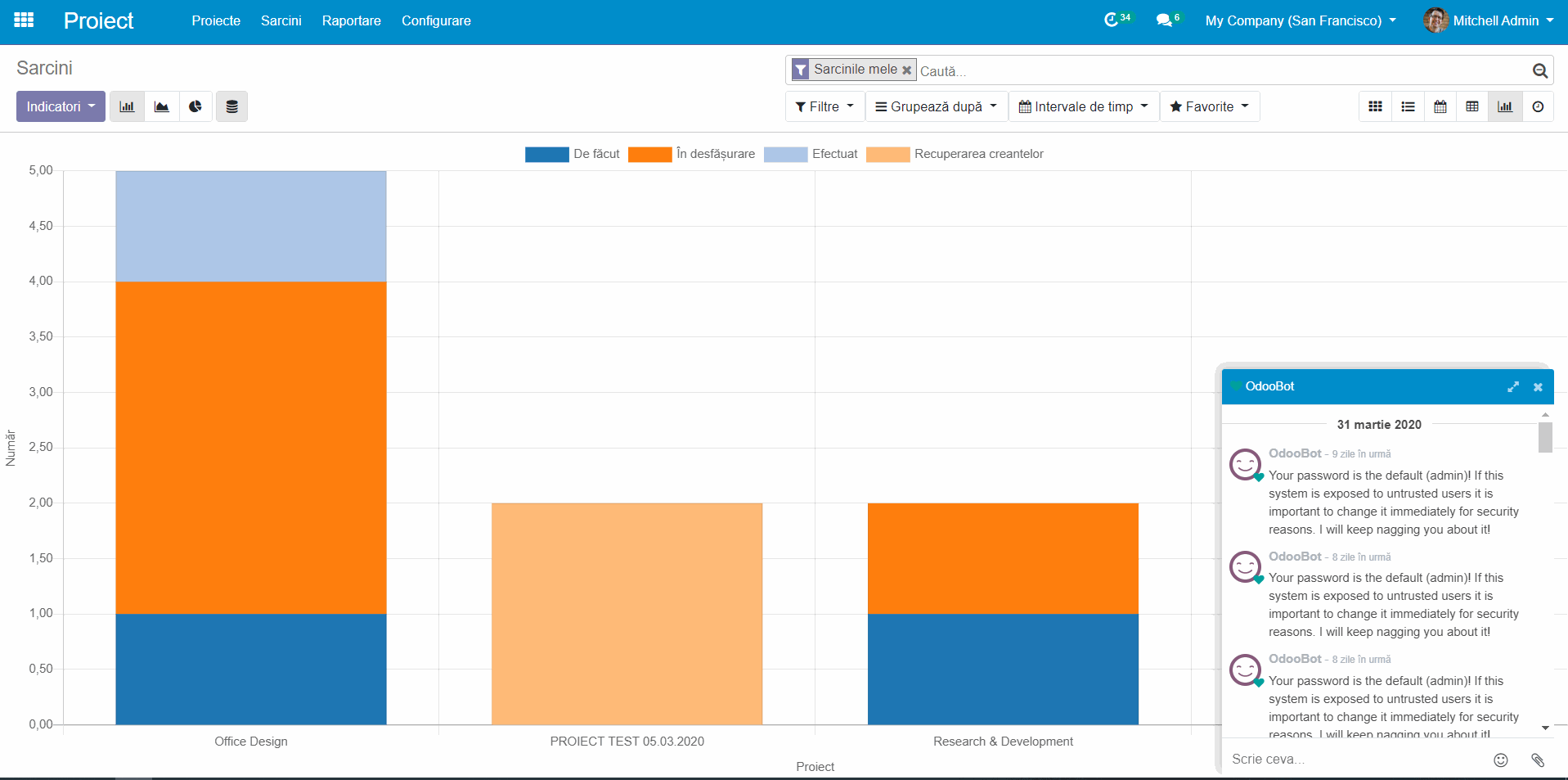 Live chat from anywhere

Keep conversations open in other modules.
Turn the conversation into a pop-up window to continue the discussion in other Odoo modules.




Send notifications
Customize how notifications are sent to minimize mailbox loading, while ensuring that important messages are received. Specify who receives what message and when.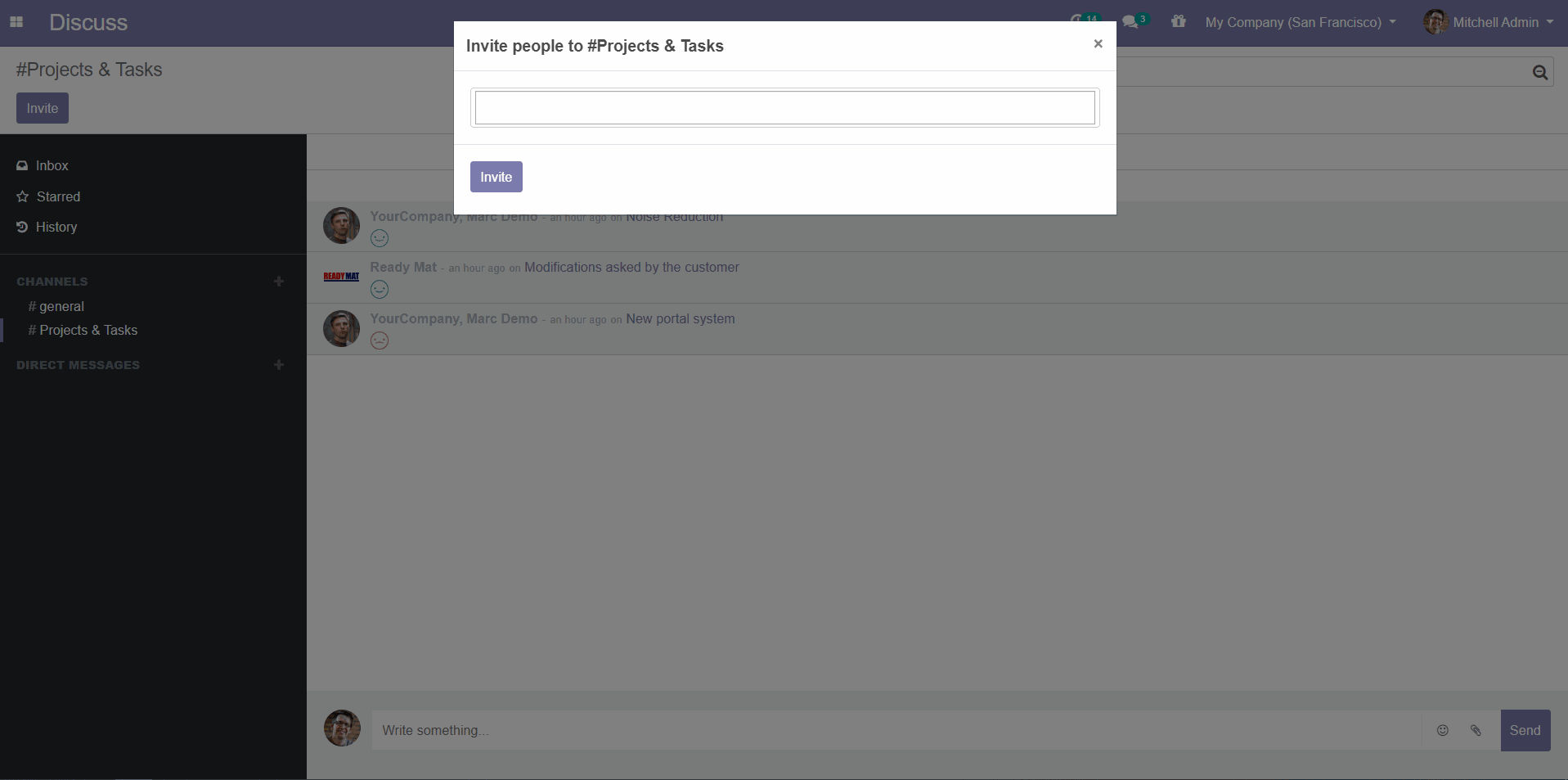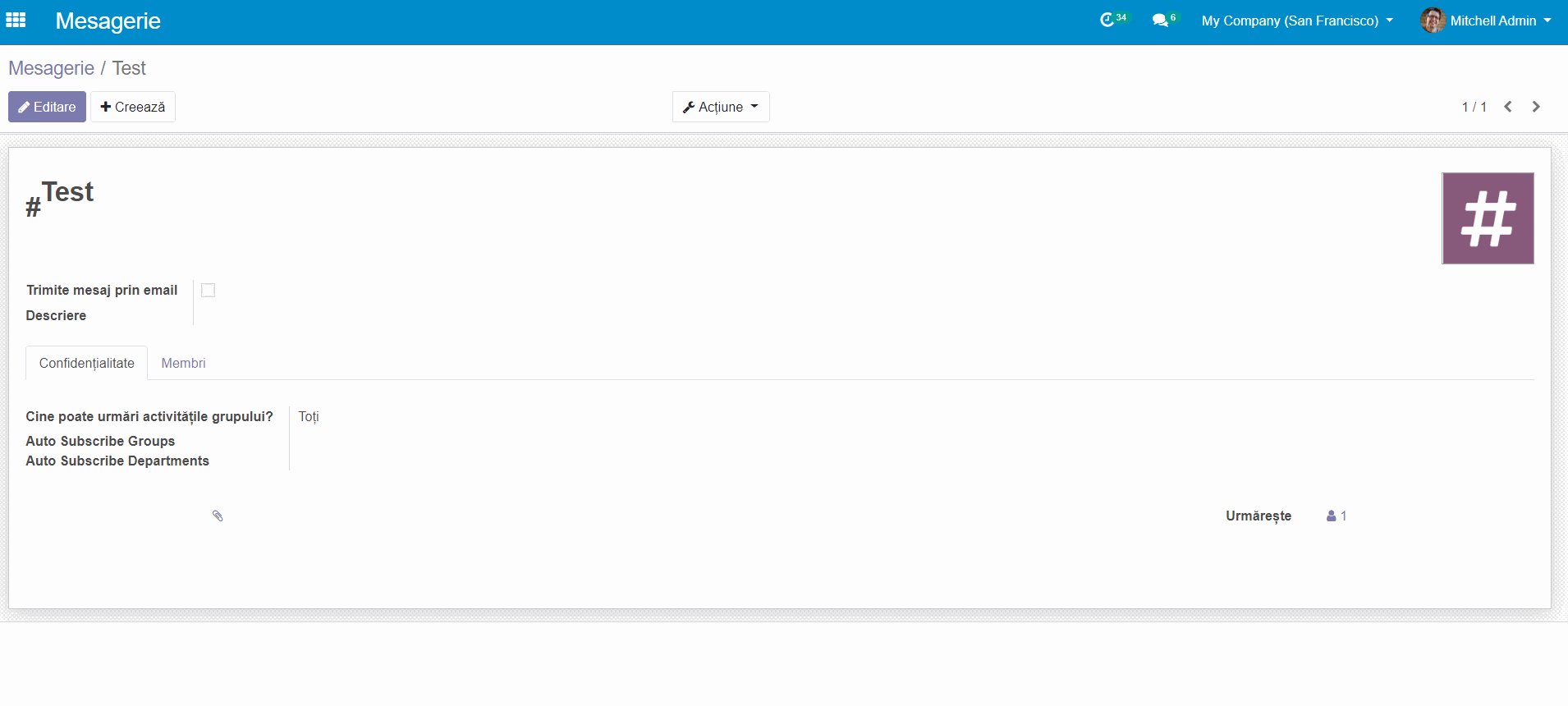 Create private channels and groups


Start a discussion with public channels and allow any employee to join the conversation. Create private channels to invite only a selected group of people.