Website


In the Odoo Website module, you can easily develop any type of website e-commerce website, company website, a customer relationship management portal, etc.


Websites can be created and maintained by an individual, group, business or organization to serve a variety of purposes.


In Odoo you can easily build a website and easily customize as per your need and standard.


Get a website that automatically adjusts to fit your brand and style guidelines. Branding is critical for business success. Odoo provides you tools to easily achieve branding needs.




Intuitive system


Insert text styles like headers, bold, italic, lists and fonts with a simple WYSIWYG editor. Flexible and easy to use.
Building blocks system

Create your page from scratch by dragging and dropping pre-made, fully customizable building blocks.
Customization tool
Click and change content directly from the front-end: no complex back end to deal with.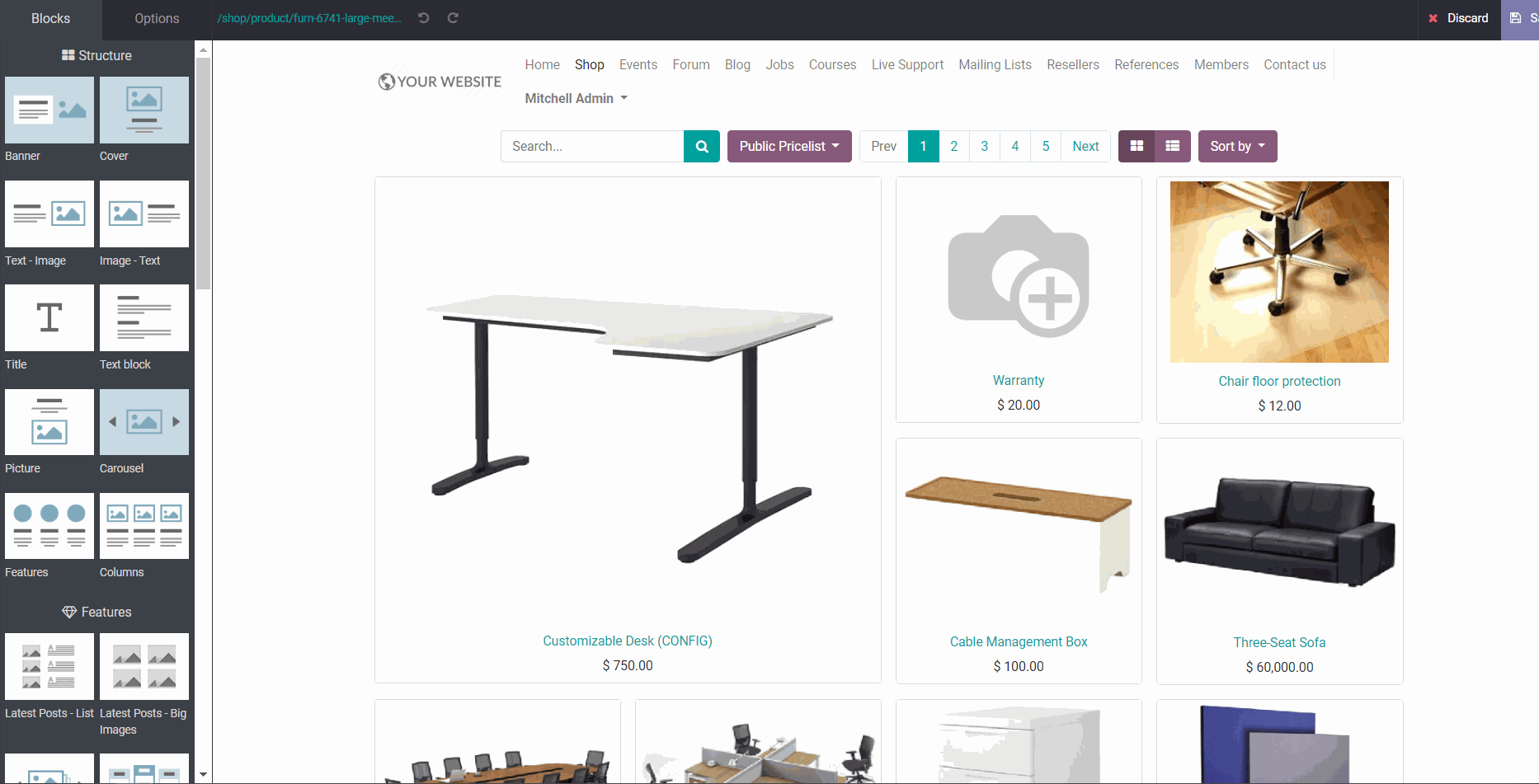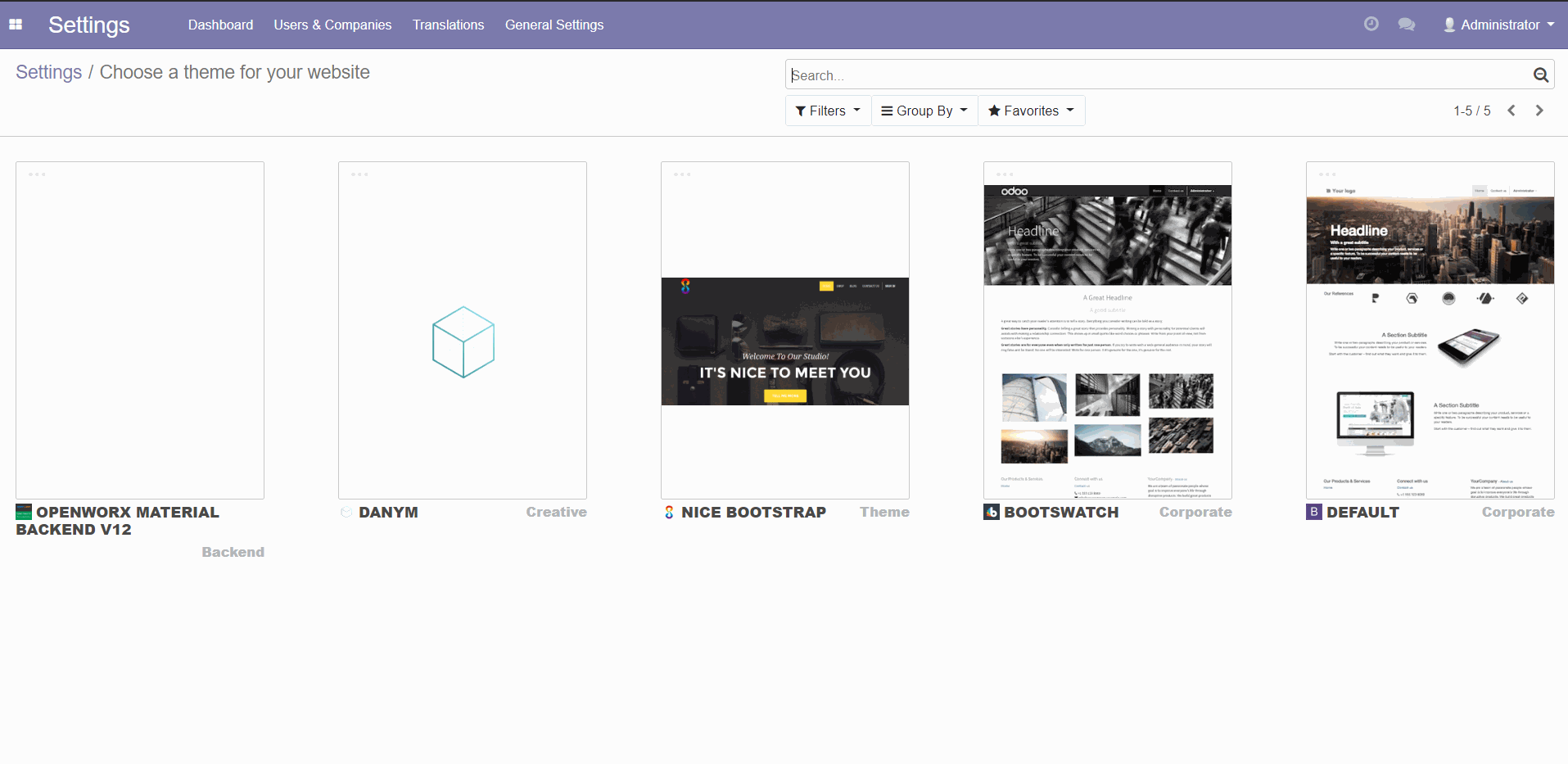 Design features


Bootstrap based templates
Easily design your own Odoo templates thanks to clean HTML structure and bootstrap CSS.
Fluid grid layout
Create the best layout corresponding to the devices on which the website is displayed.
Professional themes
Change theme in a few clicks, and browse through Odoo's catalog of ready-to-use themes available in our app store.
Integrations


Blog, live chat & newsletters~Enhance your website with a blog, incorporate live chat to convert more visitors into customers, and get opt-in for newsletter automatically integrated into your email lists.
E-commerce ~ Boost your online store with sleek product pages. Your e-Commerce transactions are reported automatically in your accounts: sales, payments, automatic billing, shipping, etc.
CRM ~ Convert your visitors into opportunities and capture their information into Odoo CRM.
Sales ~ Automatically create customer invoices from your sales order, tasks or delivery orders.

Human resources ~ Post, advertise and keep track of your job postings easily.
Event ~ Organize, promote and sell events online.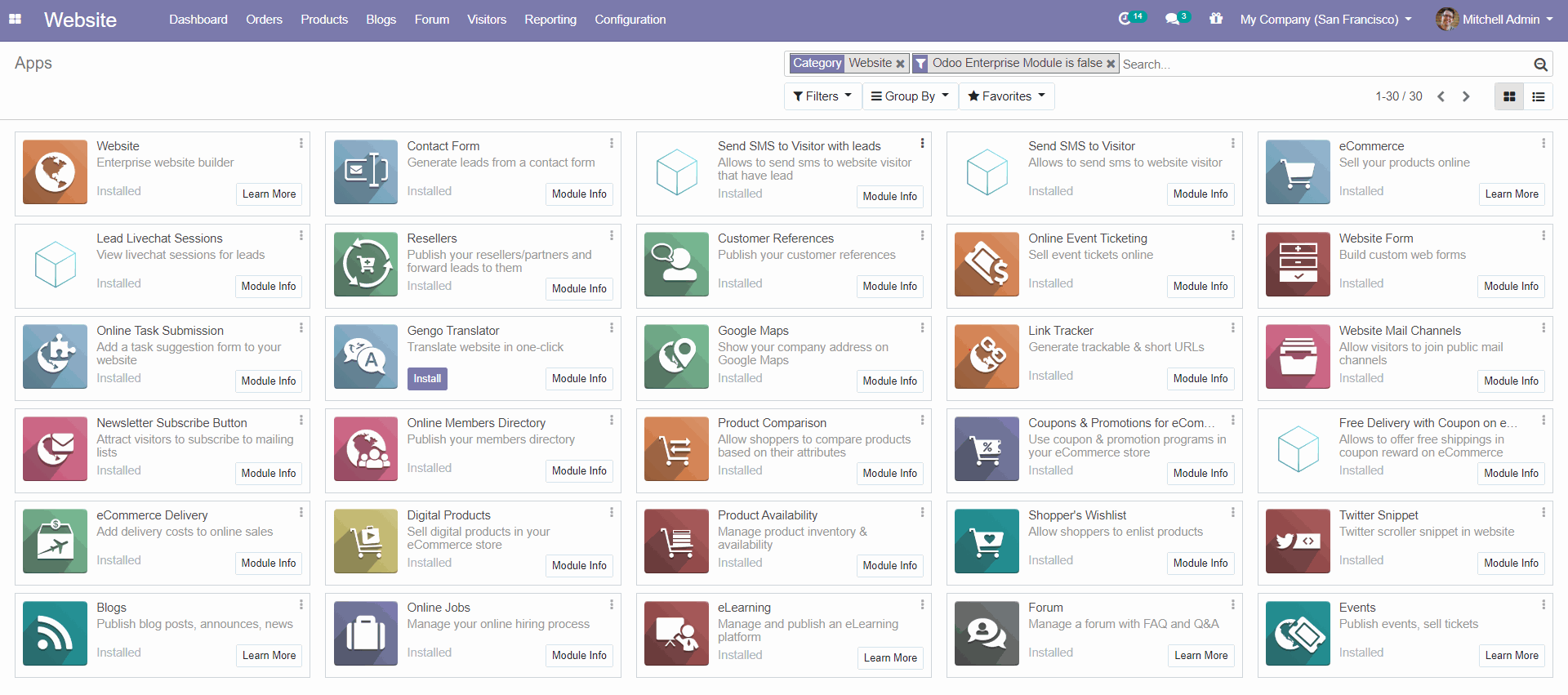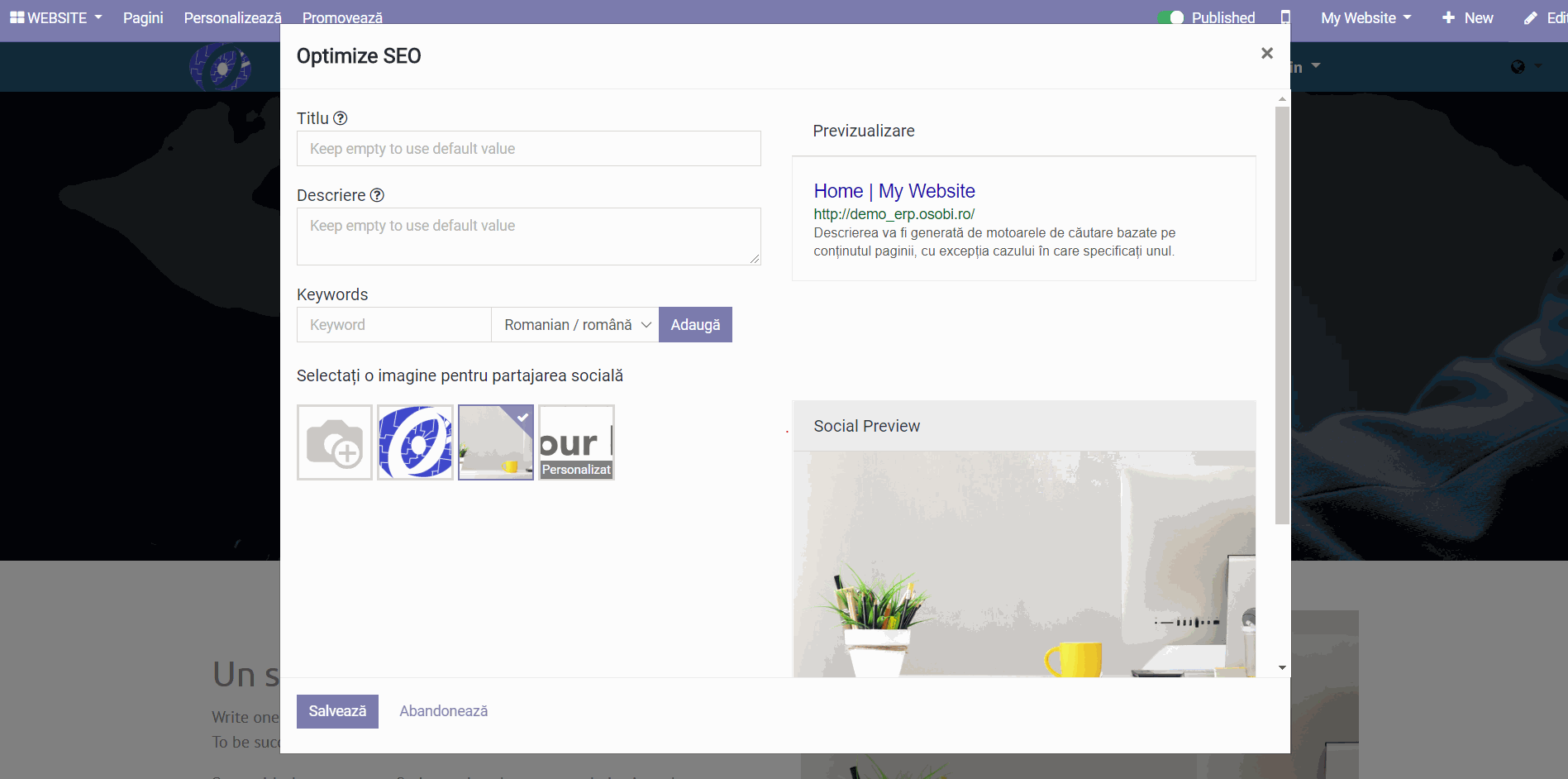 SEO tools


Search Engine Optimization tool integrates with Google to analyze the relevancy of your content in real time. Get more visitors with a better targeted content..
Your website is optimized by default so you don't have to worry about technical 301 redirects, page speeds, google schemas, twitter cards, sitemaps, etc.