Forum


With Odoo Forum discussions are indexed and can be found through search engines.
Improve SEO with fresh content created by your daily community.


Track the needs and desires of your customers by analyzing the hottest, most watched and shared topics. The forum is integrated with Google Analytics to help you track likes and shares - even outside your website.


You can build your own documentation library. Turn your best answers into official documentation in one click with the "Promote to Documentation" tool.

Give your visitors the information they need


Position your site as a reliable source of information and solve visitor problems by providing them with the information they need. Make sure everyone has the benefit of the discussions and responses you generate and become an expert in your specific field.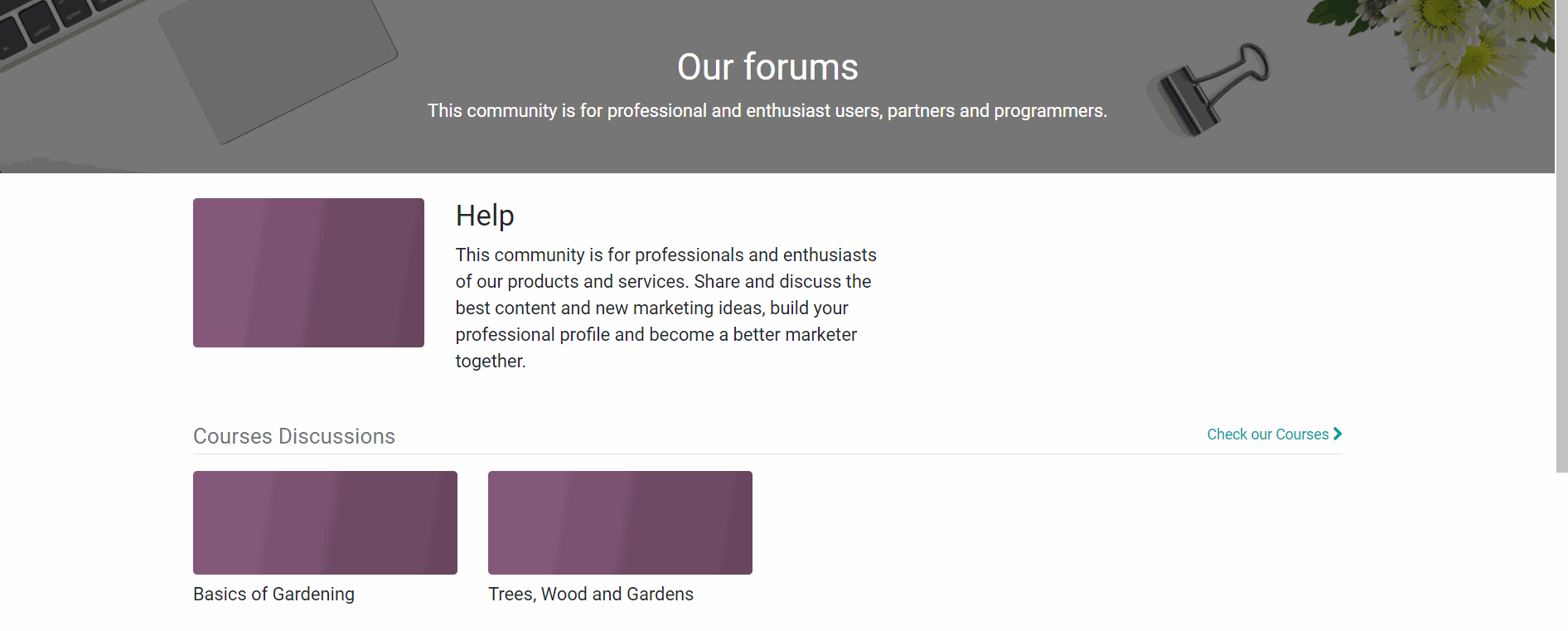 Keep the community involved and your content relevant

Give your members badges for questions, answers, shares, likes and votes to reward the most active. Set up a point moderation system to give your most active members access to more features and reduce spam.