Calendar
The Calendar module in Odoo is used for scheduling event or meeting with the delegates or among other employees in the organization.


To use the calendar module, install the Calendar app on odoo.


Calendars primarily support the setting of a specific date that is useful for scheduling meetings.


It helps in easy prioritizing and reviewing activities scheduled for a specific time frame.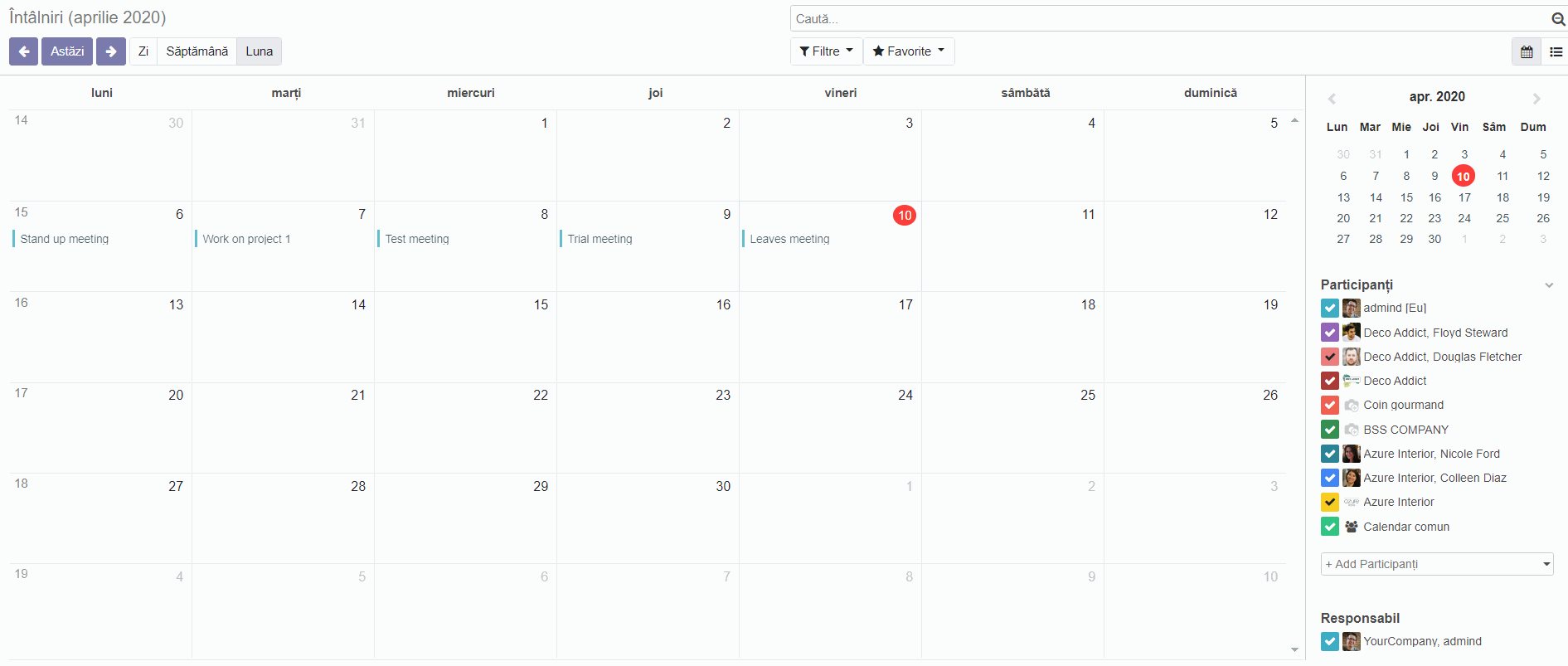 Meetings
The feature thus of Calendar, holds the users responsible for their actions.
This technique can also be used to complete specific tasks on your to-do list.
In Odoo, as the name suggests, this view type reflects the calendar type records.
Therefore, it can be viewed in three different calendar formats, such as day, week or month .
Meetings informations
From the right side, you can easily get to the view of the attendees and the responsibles of the activity.
And to make the search more easier you can make use of the filters provided on top.
This helps in easy accessing of required information.
Assignation methods can be either chosen by the customer or randomly assigned by people on calendars when they set up the meetings.
Down there, one can also add available employees, their working hours.
Now when the employees click on the calenders on website, they will be actually able to schedule a meeting for that particular time.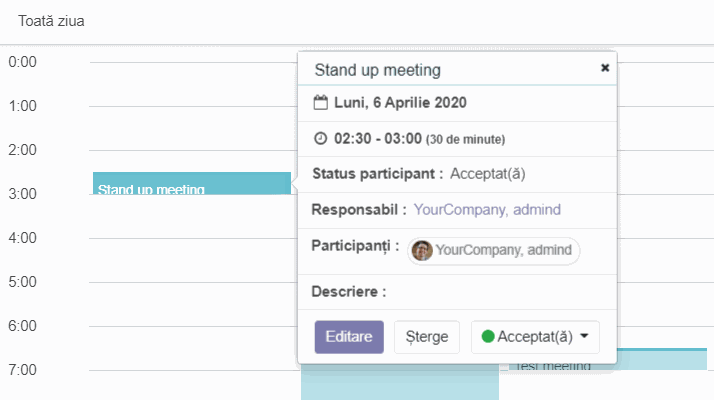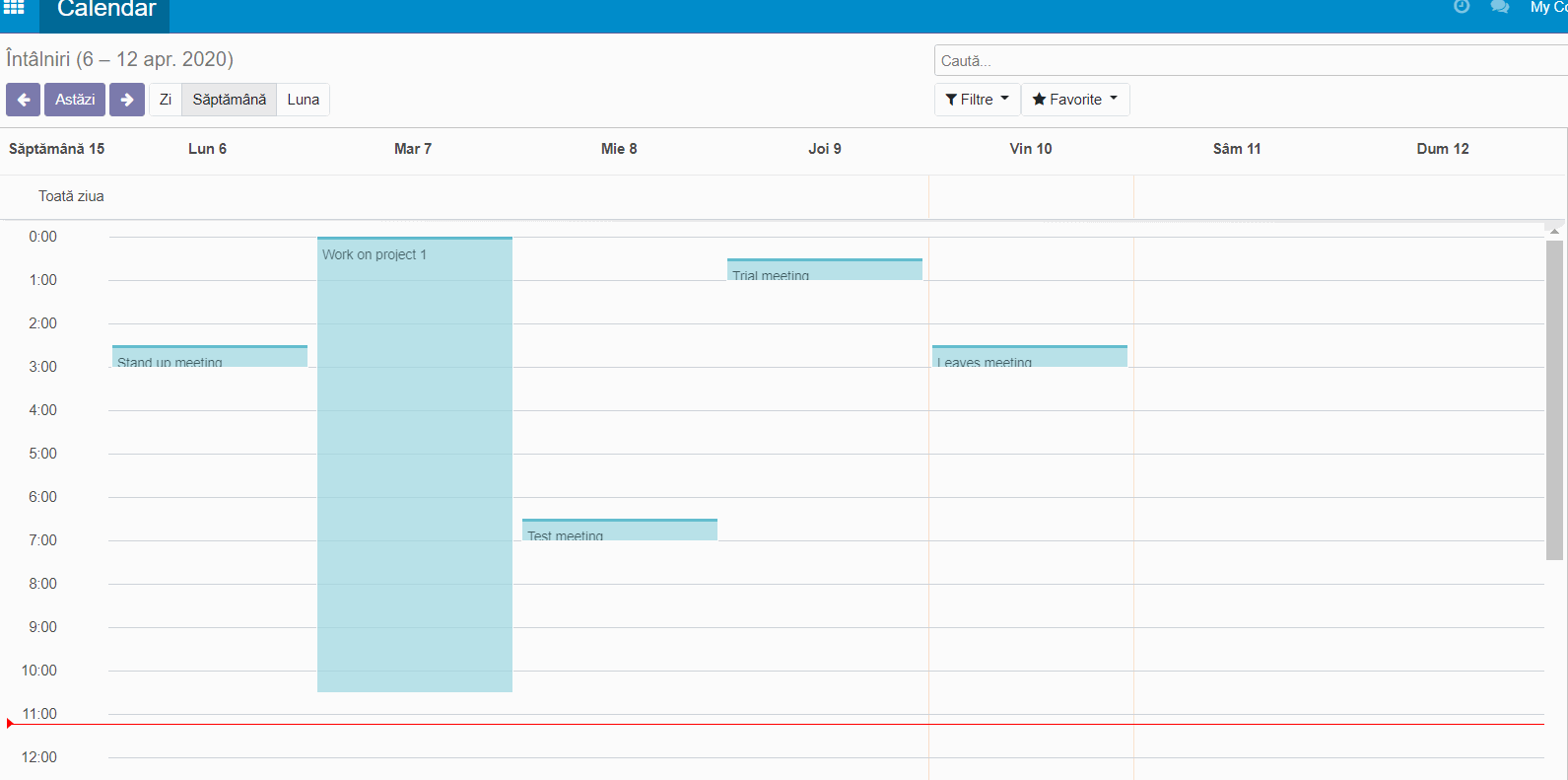 Create meetings weekly view
Allows the creation of a fast event via instant click.
The click asks the user for a name and via entering the name along with the time for the event, one can quickly create a new event.
Off the chance, if quick creation fails, it returns to a full form dialogue.
Name of the colour segmentation record field to be used. Records are assigned the same highlight colour in the calendar in the same colour line, colours are allocated semi-randomly.
Tree view
Under the Appointment create form you can give away the Appointment type for instance Schedule a demo.
You can set the duration of the appointment, duration to schedule the appointment before and not after, duration of cancelling of appointments.
Also one can set here the time zone where appointment takes place, reminders say- notification -15 minutes, Notification - 1 hours etc.