Blogs


Odoo blogs are one of the amazing features of Odoo. It uses CMS Odoo and provides amazing user interfaces that can be requested by most companies to reveal their practical or technological interactions through news or other media.


You can easily share these posts on many other social media, such as Twitter, Facebook etc.


Such blogs and articles can be managed from the backend and can be built using the CMS editor. You can drag and drop content using design snippets from the CMS snippet collection.

Develop your content marketing strategy



Just sit down and start writing. Odoo Blog will allow you to get started in no time. The easy-to-use drag and drop feature will give you a blog with an attractive, mobile-friendly design that looks great.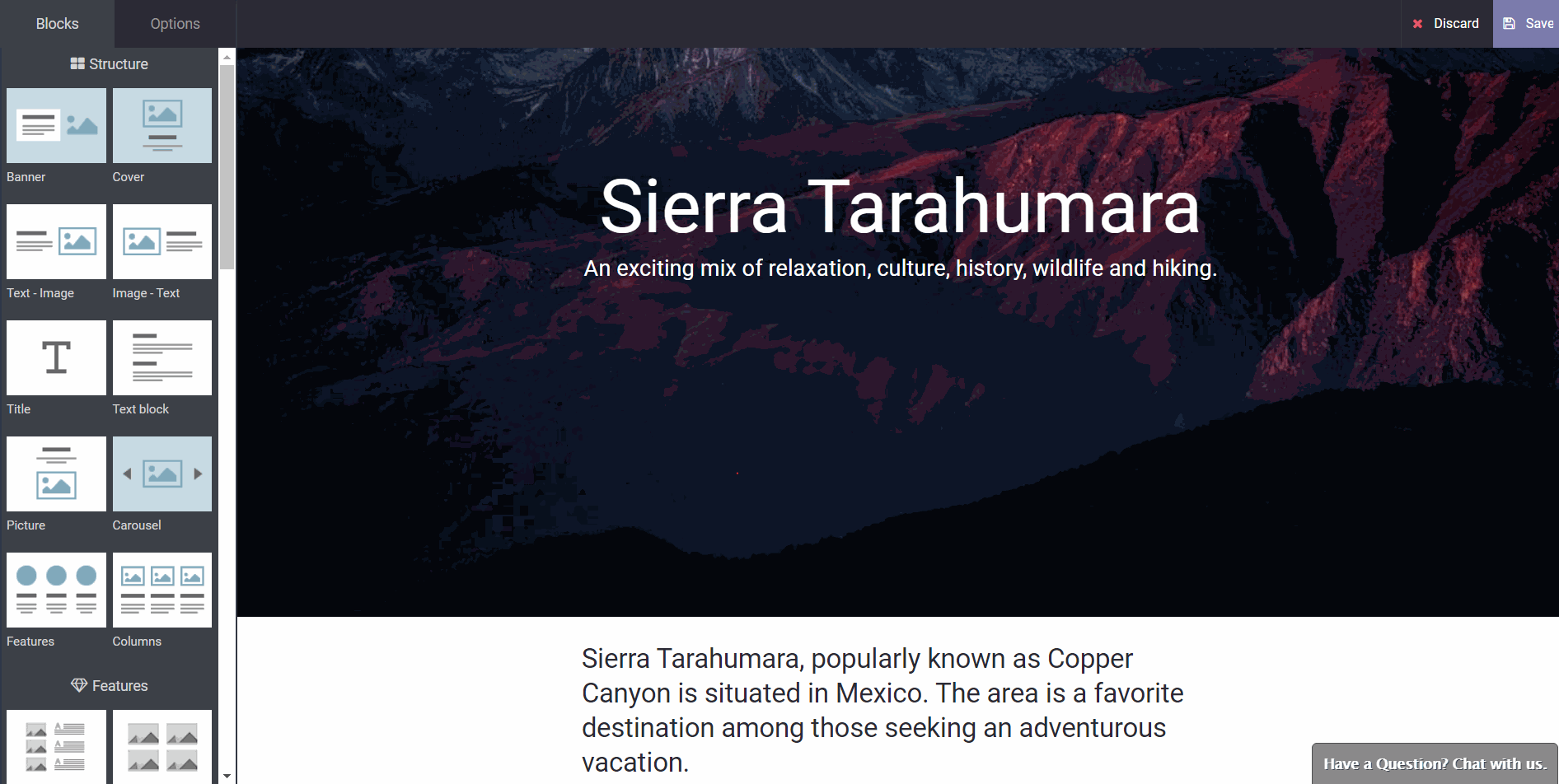 Get involved and keep your audience on all platforms


Your blog posts are intended to be easily shared. Comment at the end of a blog post or annotate paragraphs within it.
Easily share on social media (Facebook, Twitter, LinkedIn, Google+, etc.) and optimize your content strategy. Highlight any sentence and automatically generate a tweet in a single click.